TMForumlive! This year broader-based event reflecting changing times while anchored in today's practical network realities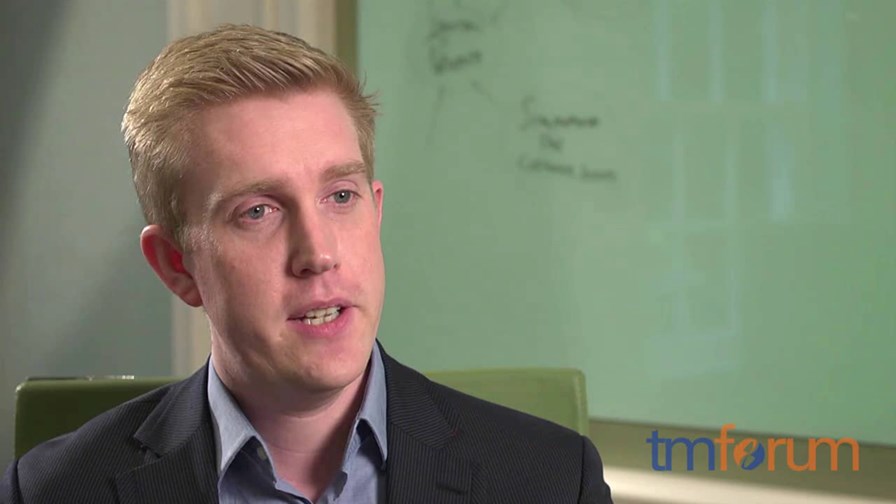 Tag line, "Connecting Digital Ecosystems" encompasses transformation trends
TMF's mission is to smooth out "a rocky road and a hard ride"
BSS and OSS remain vital to the orchestration and management of virtualised networks
Next week, from May 9 through to May 12, TMForumlive! will again take place in Nice on the French Riviera. Long a fixture on the global telecoms events calendar, the Forum has always changed with the times and 2016 is no exception. This year's theme of "Connecting Digital Ecosystems: Partner, Innovate. Grow.", fully reflects the remarkable and rapid ways in which the global digital communications environment has evolved over the past twelve months and encompasses all the technological trends and management that are turning the old order on its head.
TelecomTV caught up yesterday with Nik Willetts the Deputy CEO of the TMF, the man responsible for the Forum's strategy at a time of unprecedented change. He said, "The network transformation that is redefining in global industry is a rocky ride and a hard road to negotiate. It has taken the industry some time to come to terms with the notion that change is inevitable and has to be embraced. But, over the past six to twelve months it has become evident that the the core members of the Forum now understand what is happening and why it is happening and are keen to apply their great expertise and technological capabilities to helping their customers make a good return on their investments".
Traditionally, the TMForum was grounded and focused on what used to be the Cinderella of telecoms, the hugely important but decidedly unglamorous back office functions of BSS and OSS. Over the years those functions have moved from the shadows of the backstage to the limelight of the centre stage with the whole world watching. It took time for many outside the back office to realise just how vital BSS and OSS is to the proper functioning of a network and even now as times and technologies change forever the same challenges of management and orchestration apply in the new world of cloudification, network virtualisation, hybrid networks, IoT, big data, analytics and 5G. BSS and OSS haven't gone away, they have evolved and are now viewed not only from a technical viewpoint but also through the prism of marketing and business services and applications as well. They also reflect the reality that hybrid networks will be with us for many years to come as infrastructures evolve.
Another sea change in the industry is mirrored at this year's event with a major focus on digital ecosystems across a wide variety of vertical markets all of which are either already, or about to be, deeply involved in and changed by virtualisation. Thus the show features eight events under a single roof in a single week and amongst the industrial sectors now represented are Aerospace & Defence, Consumer Goods, Education, Energy & Utilities, Finance, Government, Hospitality, Healthcare, the Internet, Cities and Governments and, of course, good old telecoms, the disciple that set the whole ball rolling.
A smorgasbord of topics
Topicwise, areas that will be covered include customer centricity, the Internet of Everything, the management of SDN and NFV, IT Transformation, Agile Operations, Smart Cities, Analytics and 5G. If you can't find something of interest in that smorgasbord, you're at the wrong show.
The TMForum also continues and showcases its highly successful Catalyst programme, which has grown by 50 per cent in the past year, and, at Nice, more than 100 companies collaborating across 32 Catalyst initiatives will be demonstrating innovative projects and proofs of concept.
Nik Willetts again, "I am happy to be able to report that the membership of the TMForum is continuing to grow even as the industry changes. While some old-established members are no longer with us, it isn't because they have left us but because they have been subsumed in the waves of consolidation that have washed over the industry in recent years. The simple fact of the matter is that there just aren't as many network operators as there used to be. However, today's changed and growing membership is indicative of just how dynamic the industry has become and how important network transformation and virtualisation now is is across a myriad of sectors that used to be only peripherally associated with digital communications. Now they are central to their very existence and the TMForum's task is to help them find their way through a maze of technology alternatives and manage their involvement with and reliance on evolving networks and to help them to make profits."
TelecomTV will, as usual, be reporting from TMForumlive! next week, so keep an eye out for our on-site reports and features.
Email Newsletters
Stay up to date with the latest industry developments: sign up to receive TelecomTV's top news and videos plus exclusive subscriber-only content direct to your inbox – including our daily news briefing and weekly wrap.