What's up with… Telia, KDDI and Samsung, Google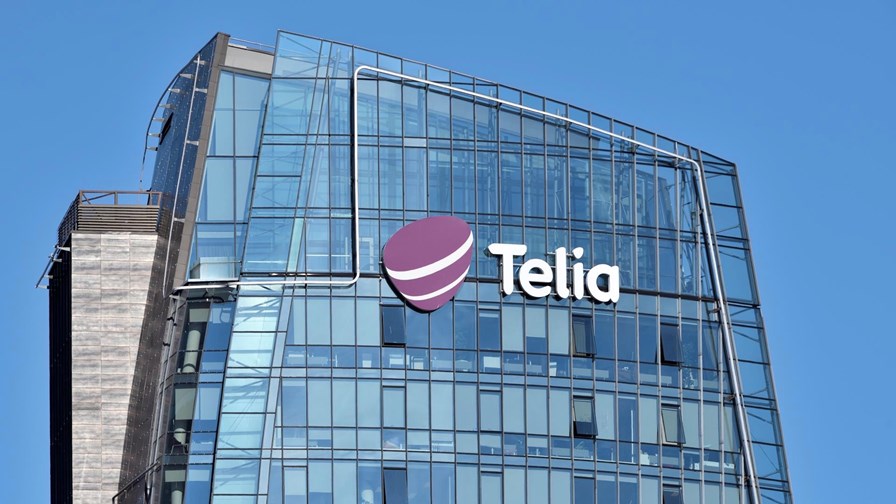 Telia to take a $1.9bn impairment hit
KDDI and Samsung claim a RIC "world first"
Google's parent company to cut 10,000 jobs
In today's industry news roundup: Telia has taken stock of its assets and they're worth almost $2bn less than before; Japanese operator KDDI and its partner Samsung claim a network slicing breakthrough using a RAN intelligent controller (RIC); Google's parent is the latest tech giant to axe thousands of jobs: and more.
Swedish telco operator group Telia warned its final-quarter and full-year 2022 financials would be negatively affected by non-cash impairments (a permanent reduction in the value of a company asset) totalling SEK 19.8bn ($1.9bn). Specifically, SEK 9.5bn of the charges related to goodwill impairments in its Finland unit, while another SEK 8.5bn related to its business in Norway, and a total of SEK 1.1bn will be recorded as non-cash impairments of goodwill in its operations in Denmark and Latvia, it noted in a statement. The telco's estimation is preliminary and comes after a "review of the carrying value of Telia Company's assets… reflecting the changed macroeconomic landscape and increase in the company's weighted average cost of capital (WACC) from increased market interest rates". Alas, that's not all. Telia is also bracing itself for a SEK 300m non-cash impairment related to a decision to consolidate its streaming service C More under TV4 in Sweden and MTV in Finland, and another value hit of SEK 400m from its plan to fully dismantle its copper network in Sweden by 2026. In October 2022, Telia cut its outlook for 2022-23 due to high electricity prices – see What's up with… Telia, Ofcom & big tech capex, Twitter, Starry.
Japanese telco KDDI has conducted what it claims is "the world's first" demonstration of service level agreement (SLA)-guaranteed network slicing using a RAN intelligent controller (RIC) in a commercial base station. In a statement (available here in Japanese), KDDI stated the field showcase, which was able to generate multiple network slices, was completed with Samsung after the two companies developed a mechanism to provide "the necessary resources" in real time in response to "changes in the communication environment and… to communication requests in accordance with SLAs". The operator announced its intentions to continue its R&D efforts with various partners toward "the full-scale provision of network slicing" in 2024. In a separate statement, EVP and head of global sales and marketing of Networks Business at Samsung, Junehee Lee, expressed confidence that network slicing "will open up countless opportunities, by allowing KDDI to offer tailor-made, high-performance connectivity, along with new capabilities and services, to its customers".
Google's parent company, Alphabet, has become the latest tech giant to lay off thousands of employees by announcing plans to cut 12,000 jobs, about 6% of its workforce, the BBC has reported. The news comes only days after Microsoft announced it was cutting 10,000 jobs. Amazon, Salesforce, Meta and Twitter have also laid off thousands of employees in recent weeks. The BBC report notes that Layoffs.fyi, which tracks job losses in the technology sector, reported before today that nearly 194,000 industry employees had lost their jobs in the US since the beginning of 2022 – now that number has reached 206,000.
Co-founder of video streaming service Netflix, Reed Hastings, has stepped down as the company's CEO 25 years after launching the company with Marc Randolph. While Hastings will continue to serve as executive chairman, Netflix will be jointly run by Ted Sarandos (whose last role was co-CEO with Hastings since July 2020) and Greg Peters (former chief operating officer), both of whom now serve as co-CEOs effective from 19 January. "We start 2023 with renewed momentum as a company and a clear path to reaccelerate our growth. I'm thrilled about Ted and Greg's leadership, and their ability to make the next 25 years even better than the first", noted Hastings in a statement. Alongside this news, Netflix posted its earnings report for the fourth quarter of 2022, with modest revenue of $7.85bn, up 1.9% year on year. It added 7.66 million subscribers in the period to give it a total of 230.7 million, up 4% year on year. Hastings's departure as CEO follows what the company described as "a tough year" in 2022 "with a bumpy start but a brighter finish". In the first quarter of last year, the video streaming giant booked its first quarter-on-quarter drop in subscriber numbers in more than a decade, resulting in a 35% decline in market value – see Netflix suffers a subs rewind as inflation hits consumer wallets.
Deutsche Telekom (DT) has joined forces with Ericsson and Qualcomm to conduct a trial of a priority scheduling mechanism in a 5G standalone (SA) NR-DC (dual connectivity) network using both mmWave and mid-band frequencies. The goal was to guarantee quality of service per network slice or per device. The demonstration included an indoor and outdoor test bed at DT's campus in Bonn, Germany, to investigate the capabilities and constraints of mmWave relating to various radio propagation conditions. According to the Swedish vendor, the three companies achieved "impressive results" in various scenarios, such as 5Gbit/s peak rate for downlink and 700Mbit/s in uplink where the quality of service can be managed for both downlink and uplink. Highlighted benefits from 5G mmWave include "extreme capacity, ultra-high throughput and low latency", making it suitable for use cases that have "massive" or critical high throughput requirements, such as at industrial sites, entertainment venues and automotive test tracks. Read more.
Activist investor Cevian appears to have given up on Vodafone: According to a report from This is Money, part of UK newspaper the Daily Mail, which cited sources with knowledge of the matter, Cevian has offloaded its remaining holding in the telco. The investment firm had accrued a sizeable but unspecified stake in Vodafone by the start of 2022 and started calling for accelerated change at the operator but, after a year of frustration, it seems to have moved onto other assets.
- The staff, TelecomTV
Email Newsletters
Sign up to receive TelecomTV's top news and videos, plus exclusive subscriber-only content direct to your inbox.