Wrist action: Google trumpets new features for Android Wear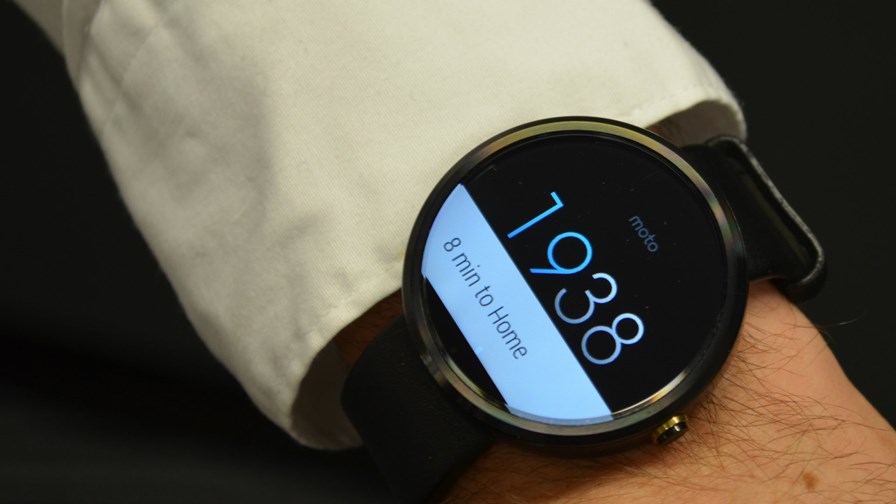 Watch wars are kicking off as Google looks to counter the huge Apple Watch launch and its attendant publicity. Google has just announced an update to Android Wear designed to make Android watches a lot easier to use.
Improvements include a power-saving 'Ambient' mode. It's also providing extra options for WiFi, allowing a wearer to connect to WiFi independently of its Android smartphone, so the watch can get notifications and so on even if the parent phone is out of range (shades of Chromecast where a video can be cast to a video monitor and the casting device can wander off leaving the video to play out or be overruled by another client).
There a new wrist-flicking option. Users can scroll back or forward through notifications or cards at will and, in an attempt to match Apple, there's something called Emoji drawing, which lets you scrawl roughly on the watch face and have it select the closest Emoji to that scrawl. It's all an aid to message shorthand.
The problem with power-scrimping on a device is that the thing keeps trying to turn off the screen when you don't want it to. This is a conundrum on a watch because it has no way of knowing the owner is looking at it, even though he or she isn't physically interacting (the usual way the device knows whether to power down or hold on) Now there's an option to keep the screen on for particular apps - say fitness tracking.
The updates are apparently being rolled out in the next few weeks.
Email Newsletters
Stay up to date with the latest industry developments: sign up to receive TelecomTV's top news and videos plus exclusive subscriber-only content direct to your inbox – including our daily news briefing and weekly wrap.