Investments in vestments but still no "one-size-fits-all" solution for wearables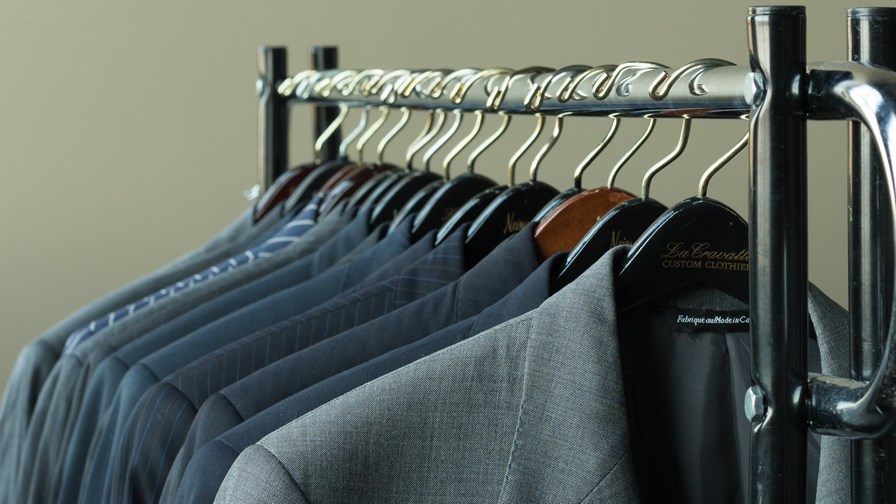 Sackcloth and ashes for sector not achieving its potential

Marketing hype pulled the wool over consumers eyes

Too many products more like suits of armour than 21st Century duds

Sector players now collaborating and smart sports wear likely to dominate in the short(s) term
Consumer expectations were raised to the heights when the electronics, telecoms, clothing, footwear and textiles industries all began to hype the imminent arrival and capabilities of wearable technologies. The reality turned out to be rather different. Many of the early iterations of wearables were bulky, heavy, clumsy, semi-rigid things that were more akin to a 17th Century suit of armour than trendy 21st Century duds.
But now, and not before time, new clothing-based components are beginning to emerge as the technology fashion and textiles sectors learn that the way forward is through collaboration.
Cambridge, UK-headquartered research house IDTechEx,has been analysing the emergent market possibilities, drivers and obstacles for quite some time now and has recently released a couple of reports which puts developments into context.
One paper, "E-Textiles 2016-2026: Technologies, Markets, and Players", finds that electronic textiles (e-textiles) are poised for of rapid growth. IDTechEx forecasts that the market will grow in value from less than US$150 million this year to more than $3.2 billion by 2026. The optimistic look-out is particularly interesting given that many technologists continue to argue that at the moment e-textiles are answers in search of a problem to solve. However, IDTechEx Research finds increasing interest in, and progress being made across, the entire wearables value chain from material suppliers, through 'traditional' textile companies, contract manufacturers and on to brand owners as well as technology companies.
Meanwhile, another, and allied, report from IDTechEx, "Conductive Ink Markets 2016-2026: Forecasts, Technologies, and Players", concludes that the future success of wearables in the global consumer markets will depend to a great extent on new conductive ink technologies.
Costume drama!
The report says that the combined market for the 'traditional' and long-established photovoltaic and touch screen edge electrodes is essentially moribund with a feeble Compound Annual Growth Rate of somewhere between one per cent and two per cent being forecast over the entirety of the coming decade. IDTechEx concludes that the touch screen edge electrode segment will inevitably continue to decline whilst growth in photovoltaic electrodes will be increasingly constrained due the decreasing average silver consumption per cell.
Add to that the fact that these traditional markets are more and more characterised by low demand growth, intense competition, high customer price sensitivity, and low customer loyalty and it is easy to see why conductive ink technologies and applications are regarded as the saviour of the wearable market.
The opportunity is there but as the report says, "conductive ink suppliers are touching and feeling their way into the e-textile market" with some companies introducing specially-designed inks while others are working to define and develop a new value chain.
Conductors will, of course, play an indispensable role in any e-textile system but the e-textile sector is complexand different companies are taking different routes to take on the challenges - and conductive inks, though extremely flexible and promising as solutions, are but one piece of an as yet incomplete jigsaw puzzle. Work is be also being undertaken into metal cabling, textile cabling, conducting knits and conductive wovens.
​Multi-pronged mufti market
Meanwhile the development of conductive ink technology is a work-in-progress and R&D continues apace into problems such as the washability of wearable clothing, direct-on-fabric printability and the stretchability of the new solutions. Conductive inks have to be printed and cured on thermoplastic polyurethane (TPU) and other substrates before then being encapsulated via another, similar substrate . Thereafter that film has to be to be hot laminated over the fabric itself. The method improves both the washability and washability and durability of wearable technologies but it is complex, costly and time consuming and much effort is being channeled into simplifying the process.
No particular novel technology for wearables is a discernible potential leader at the moment and thus, currently, there is (if you'll forgive the pun) no "one-size-fits-all solution" available. Boom! Boom!
That said, IDTechEx Research concludes that, in the long-term, e-textile conductive inks will have a larger addressable market than all other putative solutions combined because they offer the highest applicability in that, with very few exceptions, their integration is a post-production process that can be used by almost any textile manufacturer.
However, in the short- to medium-term, some end applications will dominate. The report singles out the smart sports clothing sector as being a clear winner as it is likely to take 65 per cent of the market by 2020.
Email Newsletters
Sign up to receive TelecomTV's top news and videos, plus exclusive subscriber-only content direct to your inbox.