Hologram for the king? Or folly for the gullible? Red announces its smartphone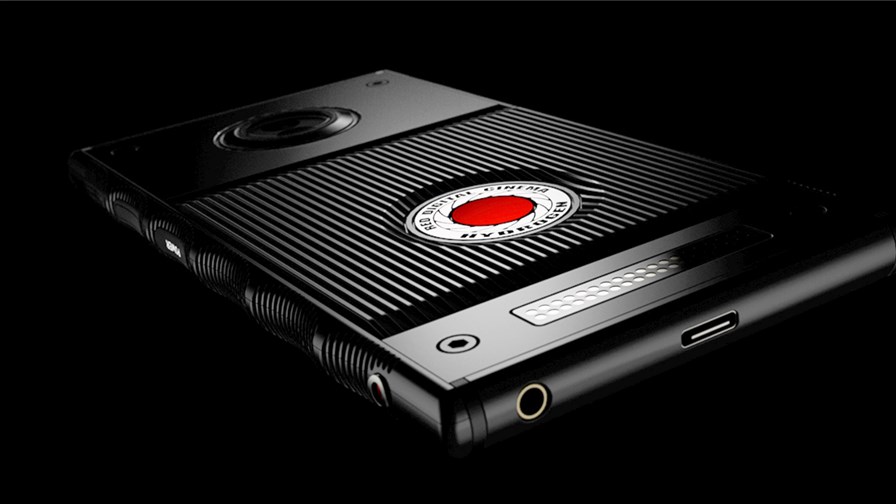 Professional camera maker Red announces its smartphone entry
Android device features a holographic 3D display
The module device comes with a basic starting price of $1,200
"We are doing everything different and better," says Red founder
The smartphone market is not for the faint hearted. You need nerves of steel, extremely deep pockets and preferably something highly innovative to prise consumers away from their trusted and established brands. Oh, and you will never make any money. Ever. The only profit machine in this sector is Apple, and the only competitor to show a profit on smartphones is Samsung – although this is before huge marketing costs have been factored into the equation.
Not even mighty companies such as Huawei, ZTE, Lenovo and Sony can impact the economics. Yes, there are start-ups of various sizes that are carving themselves niches in the market, but their profitability (where it can be determined by third party analysts) is still far off. The likes of Xiaomi, HMD Global (Nokia) and OnePlus all get attention, and there is also another entrepreneur who thinks he or she can succeed where all others (including the mighty Microsoft) have failed – such as Andy Rubin and his Essential smartphone. But look at the facts: it's folly.
The latest company to be attracted like a moth to the smartphone flame is professional video camera maker Red. From out of nowhere, Red launched into motion picture industry when film-quality digital video was practically unheard of and unwanted by the establishment. Fast forward just 12 years and Red is now the leading vendor of high-end (and very high cost) digital cinema cameras, beloved by film and TV.
This emergence from nowhere goes a long way to explaining Red's latest announcement – an Android smartphone with a 5.7-inch "professional hydrogen holographic display".
Seeing Red
Red was the idea of Jim Jannard, the owner and founder of sportswear and sunglass company Oakley. His team used the RAW file capture of digital SLRs to create a video camera capable of recording RAW, 4K images at up to 30 frames per second. The latest product is Red Weapon, which captures images at 35 Megapixels for an 8K resolution – but it will set you back around $70,000 before you start adding lenses. It's recent venture into more affordable products, the $9,000 Red Raven, is widely regarded by the professional film industry as a disaster, with the company not being able to meet pre-orders and all new orders put on hold, with rumours that it costs more to make than sell.
And so to the Red smartphone. Or rather, the Red Hydrogen One, "the world's first holographic media machine. In your pocket. No glasses required." Sounds good, doesn't it? Except it's not quite ready, not by a long stretch. It will also set you back up to $1,600.
"With one fell swoop… the future of personal communication, information gathering, holographic multi-view, 2D, 3D, AR/VR/MR, and image capture just changed forever," shouted the one page press release. Wow; can you hear the sounds of Apple and Samsung staff running around in blind panic? No, neither can I.
A multi-dimensional media system
The Hydrogen One is described as being a "standalone, full-featured, unlocked multi-band smartphone operating on Android OS that just happens to add a few additional features that shatter the mold of conventional thinking." It goes on to highlight the main selling point: the display. "Wearable displays not spoken here. It is no longer necessary to carry (or charge) another device to enjoy multi-dimensional content. Experience 'look around depth' in the palm of your hand, no glasses or headsets in sight."
Apparently this is achieved by the "retina-riveting display" that features nanotechnology. Hmmm. And it's not just the picture, the audio is also "expansive multi-dimensional" thanks to a proprietary H3O algorithm embedded in the OS. Hmmm again. But that's not all, the Hydrogen One is also "the foundation of a future multi-dimensional media system" as it has a new high-speed data bus to support a modular component system, which promises to include "future attachments for shooting higher quality motion and still images as well as Hydrogen format holographic images."
So rather like the Red camera line-up, your expensive initial cash outlay is only the start – you will have to fork out even more for advanced functionality. Better still, it won't ship until Q1 next year at the earliest, and additional modules will not be available at time of the "media machine" launch. And if you are thinking of waiting a while before parting with your cash, be warned that Red "will not be able to fill all orders on time due to display production limitations" and that it "will not guarantee these prices at the time of release". Top sales incentives!
Different and better?
On behalf of all readers, we have checked the calendar and can assure you that it is not April 1. In fact, Jannard posted some comments on his company's user forum last night. Referring to the display he says: "There is no good way to describe it until you see it. Hopefully we will get some skeptics eyes on it soon… then they can tell you." Look forward to it Jim. "Our display is technology you haven't seen before," he explained. "It is not lenticular, which is inferior tech in every way, has been tried many times before and failed for good reason. Lenticular display dramatically lowers resolution, cannot be turned off for standard 2D content, only works in one direction (usually landscape), has color crosstalk… to name just a few issues."
So why does Jannard think he can make a difference in the smartphone market? "Because we are doing everything different and (we feel) better," he says. "That is the only way to enter a market. That was the thinking behind Oakley. It was the thinking when we released the Red One. Same formula. Make something significantly better and you have a reason to be. We understand that those unfamiliar with our history will certainly not get this."
Count me amongst the sceptics, but also count me suitably intrigued as to where this is heading…
Email Newsletters
Sign up to receive TelecomTV's top news and videos, plus exclusive subscriber-only content direct to your inbox.