Google gives Android Chromecast mirroring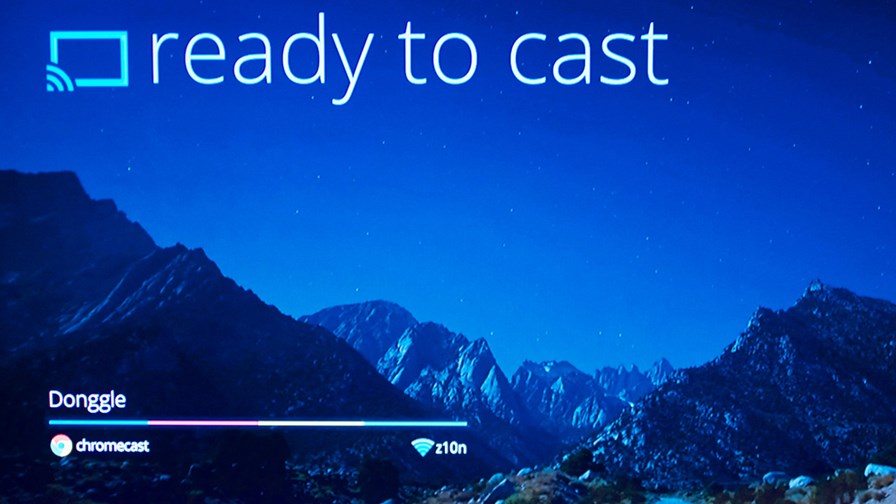 Google has 'upgraded' Chromecast, the TV dongle it launched last year, so that it can take screens 'cast' from an Android phone or tablet.
Is this significant news? I think it could be. The initial Chromecast concept saw the mobile as the remote control for watching full-sized TV. The Chromecast app resident on your PC or mobile, tablet or Chromebook discovered content for you from participating content partners' sites, such as Youtube, Netflix, BBC iPlayer.
Upon command the content site redirects the video stream to your Chromecast-connected TV at which point your originating device could go back to its day job - presumably in the Google mind this would be messaging about the programme and generally social network multi-tasking as it played out.
Google quickly added 'tab cast'. This meant you could 'cast' material that wasn't yet supporting Chromecast by playing it in a tab on your computer and casting it from there (not from your Android though).
There was and is, however an annoying problem. The whole set-up isn't optimised for this technique and so there is much stuttering of the video, presumably because you're both overloading the device and causing WiFi congestion due to two streams competing for the same spectrum.
It's taken a while but Google has now come out with screen streaming from Android in the latest version of Chromecast (1.7). Users just download that app and can start streaming or mirroring from the device (rather than just casting from the device, which is setting up a stream). Hopefully the stuttering problem is fixed as well.
The development is worth noting because it seems to me to be an endorsement of the idea of the mobile as both the home for content and the remote control for devices which might be able to display it. It's a bit of a mobile promotion if you like.
It does one other thing which is important. Users can now download across one network and transmit to the dongle on another. Which means that users will be able to download via cellular mobile broadband (LTE, for instance) and tab transmit to the TV via WiFi (no interference).
Email Newsletters
Sign up to receive TelecomTV's top news and videos, plus exclusive subscriber-only content direct to your inbox.