Twitter: Some win some, some you lose. Users and share price that is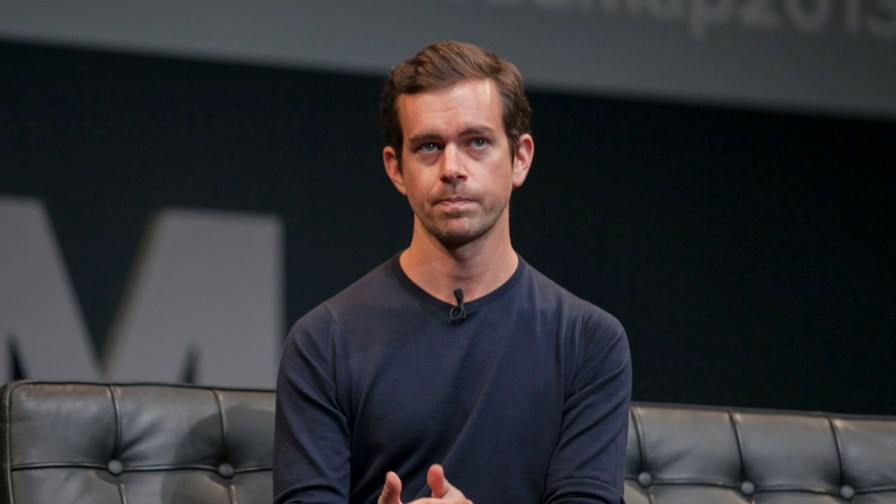 User numbers slightly up (perhaps) but share price down by 13.5 per cent
Advertising spending at the very low end of forecast range. Investors and analysts unimpressed
Revenue 'guidance' for Q2 similarly downbeat and well below Wall Street's target range
Periscope users soon to be bombarded with adverts?
Yesterday afternoon US East Coast Time, Twitter reported its Q1 results. They are a mixed bag with user numbers up by a modest five million to 310 million "monthly active users" as at 31 March 2016 compared to the 305 million "monthly active users" reported at 31 December 2015. However, "seasonal adjustments" mean the number is actually just about flat. In Q1 Twitter's revenues rose by 36 per cent year-on-year to $594.5 million but the company, which in ten long years has never made a profit, remains in the doldrums and reported a net loss of $79.7million Twitter's share price fell by close to 14 per cent as the bad news filtered through.
That Twitter's original vision and market play is in trouble is evidenced by the fact that as part of its turnaround plan the company announced that it has bought the rights to show Thursday night National Football League games in the US - another "me too" move way from core values and a very risky strategy in a saturated market. The sports deal is central to Twitter's rather hopeful plan to provide live sports coverage and video streaming via its 'Periscope" app so users will soon be bombarded with endless advertising and many will churn away.
Twitter simply has to get the basics of its central service right before branching out into parts unknown. For example, users continue to criticise Twitter's cumbersome and complicated interface but little has been done to address their concerns - and most of the new users that twitter is trying to attract give the micro-blogging interface a go, find they don't like it and then turn to Facebook Live.
Twitter CEO Jack Dorsey said, "Twitter is an iconic service and a globally recognised brand and we remain focused on continuously improving our service to make it fast, simple, and easy to use. Relentlessly refining Twitter will enable more people to get more out of Twitter faster."
However, the trouble is that despite announcing the occasional tweak such as allowing sending of direct messages between anyone, thus removing the annoying and restrictive requirement that a person must first be 'following' the sender, most of what Twitter has been doing is to tinker around the edges of a service that needs root and branch revision.
Times and technologies have moved on but Twitter seems to be stuck in a time-warp based on the technological limits of texting that pertained ten years ago - hence the dated 140-character limit to Twitter postings. Back at the beginning of 2016 Jack Dorsey himself announced that the arcane restriction would soon be removed and a new, much longer message length of 10,000 characters instituted. Since then there has been nothing, not a word nor an action, and Twitterers now routinely post screenshots of big blocks of text to circumvent the 140-character limit and, by so doing, they show just how behind the times Twitter now is and how redundant it is becoming.
Wall Street analysts agree. For example, Arvind Bhatia of CRT Capital commented, "It is obvious that Twitter is having trouble and it's not growing anywhere close to where people expected a while back." Michael Pachter of Wedbush Securities was rather more direct and scathing. He said, "Twitter's problem is that the management simply does not understand what they have and new users find it difficult to use."
Meanwhile, Twitter's senior management actually went so far as to blame advertisers and users for its worsening performance before thinking again and rowing-back a bit from the edge of the waterfall. At first CEO Dorsey said, "Revenue came in at the low end of our guidance range because brand marketers did not increase spend as quickly as expected in the first quarter." and "Year-over-year revenue growth from large brand advertisers was softer than expected," before he tempered the statement by adding, "Although brand advertising remains our largest overall contributor to revenue and we see a clear opportunity to increase our share of brand budgets over time."
Twitter's CFO, Mr. A. Noto explained that those users who had defected over the quarter were not "high quality from an advertising perspective'. So that's alright then. He added that despite the departing ex-Twitterers the company is focusing on attracting "new users and resurrected users" (how very appropriate just post-Easter) as well as "improvement in retention." Perhaps The 'A' in A. Nato stands for 'Aesop', he who wrote the fable about the sour grapes?
Twitter's share price has fallen by 68 per cent over the past 12 months and Google is waiting in the wings desperate to snap up a much-needed social network of its own.
Email Newsletters
Stay up to date with the latest industry developments: sign up to receive TelecomTV's top news and videos plus exclusive subscriber-only content direct to your inbox – including our daily news briefing and weekly wrap.