Holiday fun in the Himalayas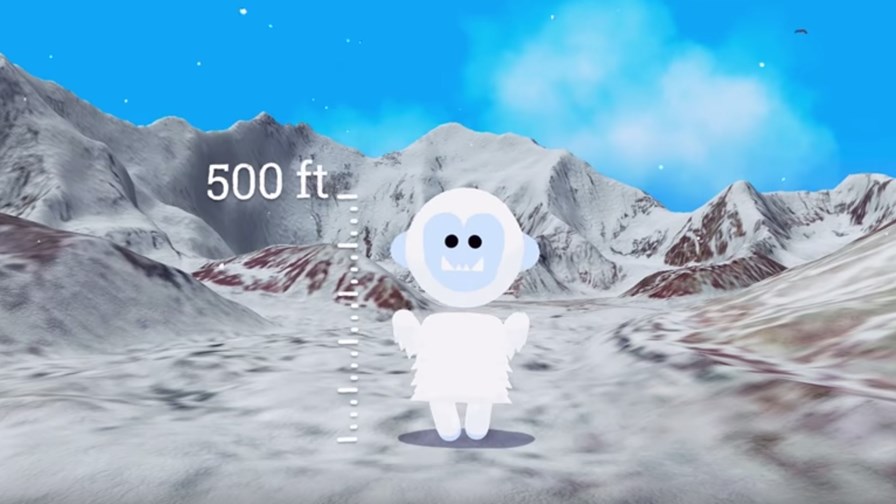 Most people believe that a 'real' holiday involves a physical breakaway and a trip to somewhere else. It could be a quest for sun, sea, booze and family entertainment; or it could be a worthy trudge through museums and art galleries. Whatever it is, it must be far removed from everyday existence.
For a goodly proportion of the UK population at least, the ideal break should also include a digital detox: phones and Internet access banished or restricted to emergency-only. (See today's - Online evolution: steady increase in online time fosters guilt and a digital generation gap).
But there's a possible getaway option this summer that goes in the other direction and actually takes full advantage of 'online' - it may even be a sign of many things to come.
Meet Verne: the Himalayas. It's been put together by Google as an 'experiment' using its increasingly 3D mapping data overlaid with a dose virtual reality smarts. The end result demonstrates that it's already possible to get away and explore anything anywhere on the globe without trampling over it.
Verne: the Himalayas is an Android app which mixes some magic elements (like an umbrella that lets you fly) on top of a 3D view of the Himalayas.
It's aimed at kids so there's a Yeti character, Verne, and a few animals galloping around, but big kids will find it 'fun' and awe inspiring as well.
Unlike the usual form with this sort of app there is no set track through the scenery. The concept is more like Google's Streetview (without the streets) and there's some helpful audio along the way.
If you have an Android device to hand it could be worth having a play.
Admission: I always use Streetview to explore places I've been to or lived in the past, and ones I think I might go to in the future. With Verne: the Himalayas, I might be happy just exploring virtually. It's warmer.
View the promo video on Youtube
Download it from the playstore
Email Newsletters
Sign up to receive TelecomTV's top news and videos, plus exclusive subscriber-only content direct to your inbox.