Google pushes Android to target the next billion users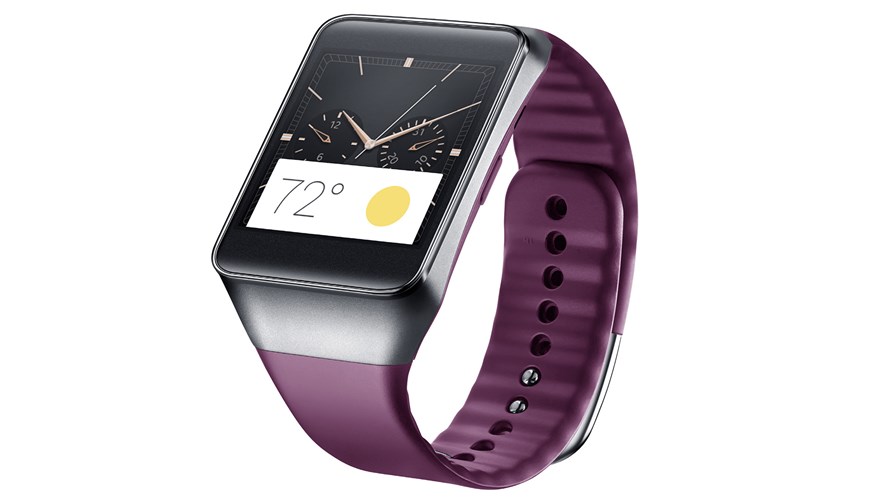 Google kicked off its 7th annual I/O developer conference in San Francisco yesterday with a two and a half hour keynote address to 6,000 developers. Top of the agenda this year was Android. In fact, it was pretty much all Android.
Oh, except for the protester who crashed the party by yelling "You're all involved with a company that builds robots to kill people," before being led away by security. But we'll overlook that little distraction.
"There are now one billion of you around the world who use an Android device," said Sundar Pichai, SVP of Android, Chrome & Apps for Google. "We estimate that's more than 20 billion text messages sent every day, 1.5 trillion steps taken with an Android, and more importantly, a roughly estimated 93 million selfies…"
Right. Humour out of the way, how exactly does Google plan on reaching the next one billion users? With an Android-everywhere strategy, apparently.
We've known about Android Wear for some time, which extends Android and its apps for use with smart watches and wrist-based devices. But Google has now revealed that LG and Samsung will be the first vendors to release supported devices, with the $229 G Watch and $200 Gear Live respectively. Both are available to pre-order now for shipping in July. Motorola's rather fetching Moto 360 watch will apparently follow in late summer.
Samsung has its own Tizen-powered smart watch of course, which was unveiled in February. However, the difference with Android Wear is that it needs to be paired with an Android smartphone, running v4.3 or above. Its latest device features an in-built heart rate monitor that integrates with fitness apps running on the phone.
"Samsung has been a pioneer in the quickly-evolving wearable market, and the launch of Gear Live furthers our efforts to deliver a simple and intuitive wearable experience to consumers," said JK Shin, CEO and President of IT & Mobile Division, Samsung Electronics.
Google also spent time providing details of its connected car initiative. Android Auto enables a user to connect their Android smartphone to a car, giving access to navigation and entertainment services (all via Google of course). The company expects the first appearance of Android Auto in new cars later this year. Google has signed up an impressive roster of partners, including 25 car manufacturers.
Android Auto will launch with the new 'L' Android developer OS release, which Google previewed at the event yesterday. Designed to be optimised for mobile, desktop and all other platforms, the new OS ('L' being a working developer name at this stage) has a more simplistic design "a consistent design approach called material design" explained Pichai. It also published over 5,000 new APIs.
In the home, Google is having another attempt to perfect its TV services. Last year's low-cost Chromecast dongle sold well, but fell short of enabling an all-round connected TV experience. Google hopes its new Android TV will change that. It's not a single product, rather a platform that can be integrated into smart TVs or new set-top boxes, and like Android Gear and Android Auto, it too uses voice commands for control and search. It will also support low-cost Android games, putting it in direct competition with the Amazon Fire TV.
All these initiatives support Google's strategy of targeting the mass market; spreading the reach of Android as far as possible into the connected society. Which brings us to Google's final and perhaps most important announcement – Android One.
"There are many people – billions of people, in fact – who still don't have access to a smartphone," said Pichai. "We want to change that."
Google is working with its OEM partners on a solution, which includes hardware reference platforms, to address the mobile computing needs of those in emerging markets. Android One will provide smartphones that are high quality, affordable and come with reasonable data plans. The goal is to launch an initial range of sub-$100 Android One smartphones, starting in India this year.
The phones will be pure Android models, devoid of the UI overlays that Android OEMs use to customise their products. However, some locally relevant software may be included. Micromax, Spice and Karbonn will be Google's local OEM partners for the India launch.
There were a couple of non-Android announcements though. There were improvements to the developer tools for Google Cloud, some changes to Google Play Games, and a preview of the Google Fit health platform.
Now, about those robots that kill people…
Email Newsletters
Sign up to receive TelecomTV's top news and videos, plus exclusive subscriber-only content direct to your inbox.