Digital moths set up home in digital wallets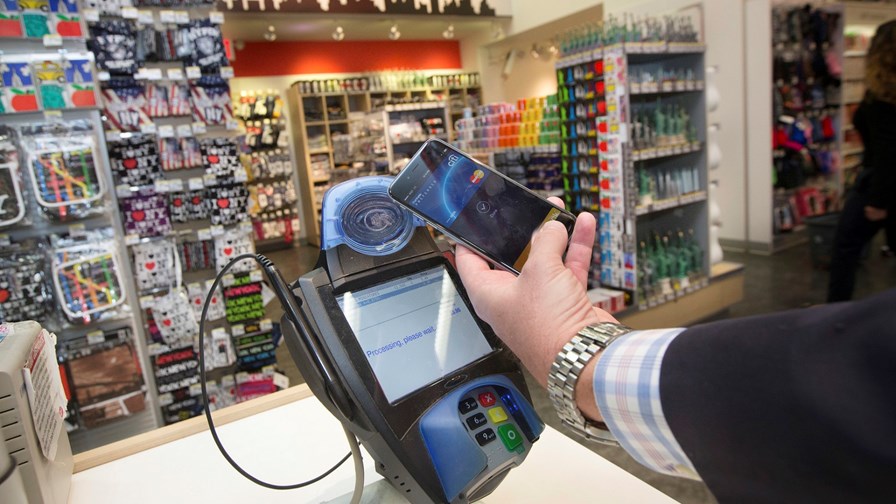 Analysis of US Black Friday shopping data
Apple Pay used for only 2.7 per cent of eligible transactions
Android Pay used for just 2.0 per cent
25 per cent of Apple Pay-enabled phone owners forgot to use it
Being a Yorkshireman, I know a thing or two about securely fastening my wallet shut; we are allegedly worse than our Scottish neighbours for prising them open. And when we do, they are usually full of moths, having been closed and unused for so long. So it comes as a pleasant surprise to learn that digital wallets can be just as difficult to open as the leather and suede variety.
New insights from US consumer purchase data firm InfoScout suggests that mobile payments are not as popular as their proponents might have us believe. At least, that appears to be the case in the US, following an extensive analysis of shopping data from Black Friday.
"With the rise of mobile wallets like Apple Pay, Android Pay, Samsung Pay, and PayPal, we wanted to find out if this Black Friday would be the shot heard round the world for mobile payments," wrote InfoScout's consumer manager Ittai Barzilay on the company's blog.
They did this by studying pictures of receipts that users of their mobile apps uploaded for processing (it has several incentive-based apps that it offers consumers). The company says it processes 300,000 receipts each day, and that it has data on over 100m shopping trips. InfoScout can identify the exact type of device people are using, which allows them to study transactions made by people who actually have the capability to use mobile payment technologies such as NFC at stores with compatible point-of-sale terminals.
For Apple Pay, this means owners of the iPhone 6 and above. For Android Pay, the device market is far more fragmented, so it limited its study to owners of six equivalent devices – the two latest Google Nexus phones, the LG G3 and G4, and the Samsung Galaxy S5 and S6.
And now, the bad news…
"We found Apple Pay usage at its lowest rate since we've started tracking it, being used for only 2.7 per cent of Apple Pay-eligible transactions," said Barzilay. This is a significant decrease from what it saw last year on Black Friday, when iPhone 6 owners used Apple Pay for 4.9 per cent of eligible transactions at participating merchants. Perhaps the gilt has come off the mobile payment gingerbread?
But before the Android camp can scoff at Apple's misfortunes, they fair even worse. InfoScout found an even lower rate of mobile wallet usage – just 2.0 per cent of eligible transactions. Interestingly, it was actually PayPal that came out on top.
It just goes to show that you can't beat the convenience of "plastic fantastic", and that the credit card issuers are still easily managing to hold the mobile disrupters at bay. According to InfoScout, 79 per cent of US-based iPhone users and 74 per cent of Android users paid with their credit and debit cards this Black Friday. And as Barzilay quite correctly adds, this "doesn't even count the mobile wallet transactions that were funded by credit or debit cards".
The company says that Apple Pay usage – as a percentage of Apple Pay eligible transactions – actually peaked in March 2015 when it reached 6 per cent, then dropped to 3 per cent in June, before climbing to 5 per cent in September. The latest figure of 2.7 per cent is the lowest yet recorded.
A year ago, InfoScout asked a panel of users how they would rate using Apple Pay versus swiping a plastic card (the US being something of a stranger to chip and PIN and contactless card payments). The answers were broadly the same across four categories – ease of use, speed at checkout, security and convenience. Around 70 per cent said the Apple Pay experience was better, with only 3-6 per cent saying it was worse.
So why weren't more of them actually using Apple Pay? The answers are rather illuminating: 31 per cent said they didn't know if the store accepted Apple Pay or not, 25 per cent said they forgot to use it, and 19 per cent said they didn't have their phone handy. Whilst marketing would fix the first problem, it will take a culture shift to fix the second, and who knows about the third – perhaps this is where the Apple Watch will eventually come into play?
Only yesterday, Samsung announced an unexplained delay in bringing Samsung Pay to its Gear S2 smartwatch. It would appear that the device and OS companies are discovering what the telcos learned some time ago – that mobile payment systems are great in theory but extremely difficult to actually implement. The telcos have, by and large, given up on their original plans – will the likes of Apple and Google show more commitment and stay the course? It will be a long and expensive process, and for the moment, the only thing in most of our digital wallets are digital moths.
Email Newsletters
Sign up to receive TelecomTV's top news and videos, plus exclusive subscriber-only content direct to your inbox.