World Cup 2014: They think it's all over; it is now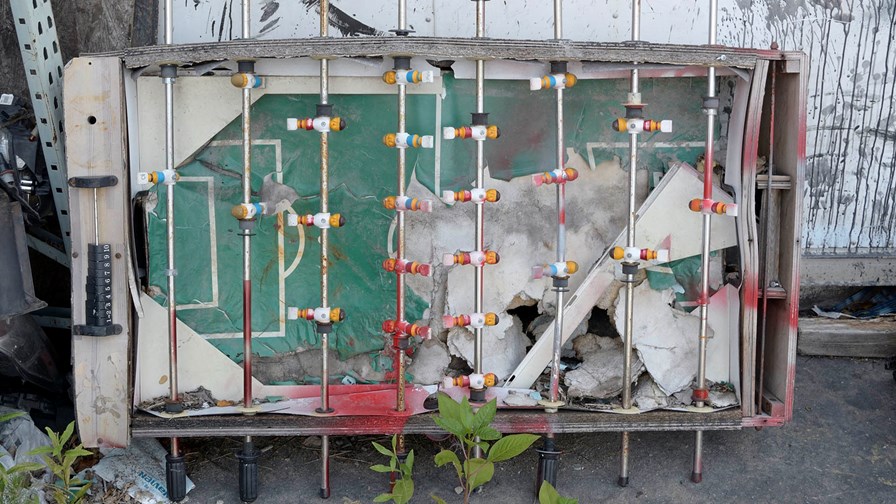 We were told that it was the most mobile FIFA World Cup ever, which didn't exactly come as a surprise. But perhaps more of a surprise was the fact that the 2014 football tournament attracted such widespread attention from ICT firms.
Whilst it was Germany versus Argentina in the final (and a hearty congratulations to Germany, who displayed sheer class throughout the event – England, take note), it was Microsoft and Google who went head to head in the prediction game.
Yes, this is all a bit of fun, but there is a very serious side to it. Both firms were using their search engines for the predictions, and a search engine that can predict sports outcomes accurately is more likely to be able to serve up your desired answers when you next type in a search question.
It's a funny old game
In a blog post late last night, Microsoft revealed that it had correctly predicted 15 out of the 16 games in the knockout phase – falling short on the utterly pointless third-place play-off game on Saturday.
Microsoft launched its machine learning-based Bing Predicts service a year ago, starting with the American Idol TV show (where it correctly predicted the winner).
"We tried multiple features in our models and the best performing algorithms on the features we used ended up being similar to our Bing search ranking models," said Walter Sun, Development Manager for the Core Ranking team at Bing. "In particular, for voting shows, our search machine learning models did a good job in predicting the ranks of show participants."
For the World Cup, Bing Predicts sought the help of Microsoft researcher and economist David Rothschild, who created the APIs to allow his data to be pulled into Bing Predicts.
"I think that the analytics from Microsoft Research, as well as our partners in Bing Predictions and other groups that are working with these large data streams, is competitive to what's in the marketplace," said Rothschild. "I want to create outlets and opportunities for the company to demonstrate the data collection, infrastructure and analytics that exists here at Microsoft."
A game of two halves
Google used its Cloud Platform for its predictions, and finished with a score of 14 out of 16. It used data from Opta covering multiple seasons of domestic football leagues as well as the group stage of the World Cup. It then built a statistical model in Cloud Platform and used machine learning to predict outcomes. It also used Google Cloud Dataflow to import all the data and BigQuery to analyze it.
If you want to see a presentation from the BigQuery team (and also see the demise of football-cool) then Google has this video from its I/O event. And if you want to have a go at modelling your own data, the Google has made a dataset available for download.
As search moves more into the area of the semantic web, being able to interpret questions correctly and make educated predictions via domain-independent technology is going to determine who becomes the default jumping-on point for the web.
Still, it beats the 2010 World Cup, where we had to make to with Paul the Octopus.
Too good to go down
Meanwhile, here are some other factoids about the "most mobile, ever" World Cup:
An estimated 620 million football fans watched the broadcast of the last final in 2010, with 910 million watching at least one minute (we still await yesterday's audience numbers, but reports suggest it is over one billion);
In 2010, there were 100 official FIFA online broadcast licences and 35 mobile ones – in 2014 there were 230 online and 104 mobile;
ESPN recorded 1.5 million unique visitors to its mobile video service in 2010;
The 2014 World Cup cost an estimated $11.2 billion to stage; the most expensive in the game's history;
There are 75 million mobiles in Brazil, with 35 million smartphones sold last year;
Brazil is now the sixth-largest app economy in the world;
4G LTE was available in all 12 host cities during the tournament, but only six of the stadia had free wi-fi for spectators;
First ten days of this year's event saw data volume at 32 terabytes, already more than the entire 2010 World Cup, according to local operator Oi;
FIFA's official mobile app had 18 million downloads as of the eve of the tournament, making it the biggest sports event app.
Final word to Steve Lomas, former Northern Ireland player: "Germany are a very difficult team to play… they have eleven internationals out there today." Just about sums up the game.
Email Newsletters
Sign up to receive TelecomTV's top news and videos, plus exclusive subscriber-only content direct to your inbox.