AT&T migrates its databases and applications workloads to the Oracle Cloud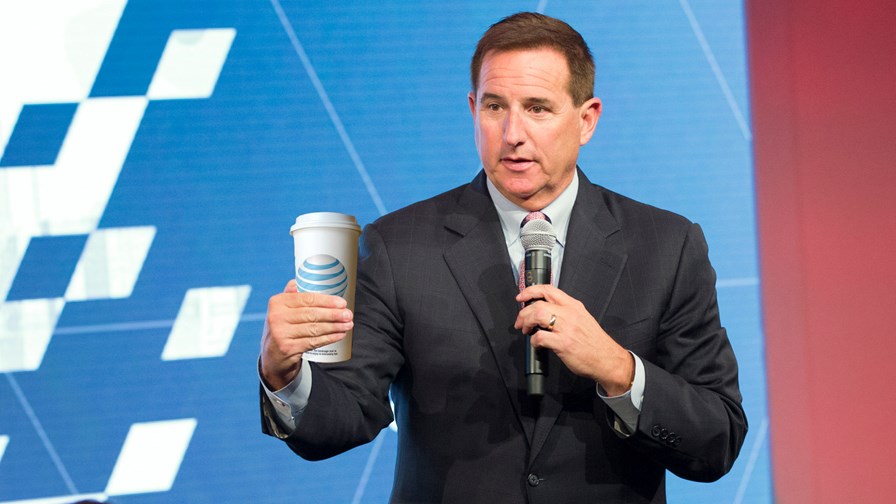 Oracle and AT&T enter into strategic Cloud agreement
Part of the AT&T Network 3.0 Indigo strategy
The telco will also implement Oracle's Field Service Cloud
AT&T to replace Starbucks as CEO Hurd's new addiction?
Oracle has scooped a contract with AT&T that will see the telcos move thousands of its large scale internal databases to Oracle's Cloud Infrastructure as a Service (IaaS) and Platform as a Service (PaaS). Under the agreement, AT&T will migrate its existing Oracle databases containing petabytes of data plus their associated applications workloads to Oracle Cloud.
"This is an historic agreement," said Mark Hurd, CEO of Oracle. "The Oracle Cloud will enable AT&T to use Oracle technology more efficiently across every layer of the technology stack. This includes AT&T's massive redeployment of Oracle Databases, which will be provisioned entirely from the Oracle Cloud Platform including our highly cost effective Exadata as a Service."
Ah, Mark Hurd. The man who never sleeps or eats, just strides purposefully from meeting to meeting with a Starbucks non-free Latte (surely "coffee flavoured milkshake", Ed?) either clasped in his hand or displayed prominently on podiums. It helps that Starbucks is a customer of Oracle, mind you, but one wonders if Hurd will now brandish an AT&T phone or some suitably branded apparel or merchandise?
The agreement gives AT&T global access to Oracle's cloud portfolio offerings both in the public cloud and on AT&T's Integrated Cloud. This includes Oracle's IaaS, PaaS, Database-as-a-Service (DBaaS) and Software-as-a-Service (SaaS) which, says Oracle, will help increase productivity, reduce IT costs and enable AT&T to gain new flexibility in how it implements SaaS applications across its global enterprise.
AT&T has also agreed to implement Oracle's Field Service Cloud (OFSC) to further optimise the scheduling and dispatch functions for its more than 70,000 field technicians. Using OFSC, AT&T will combine its existing machine learning and big data capabilities with Oracle's technology with the aim of increasing the productivity, on-time arrivals and job duration accuracy of its site engineers.
"We believe that the future of the network is to be data-powered, to be software-centric, and to be fast and responsive," said John Donovan, chief strategy officer and group president of AT&T Technology and Operations. "We call this three-pronged approach AT&T Network 3.0 Indigo, and it's all about enabling a seamless and intuitive network experience for our customers. This collaboration with Oracle accelerates our network transformation and migration to the cloud to expand efficiency, performance, and reduce cost while improving overall customer service."
AT&T's goal is to virtualize 75 per cent of its core network functions by 2020, reaching 55 per cent by the end of this year. So no time for coffee…
Email Newsletters
Sign up to receive TelecomTV's top news and videos, plus exclusive subscriber-only content direct to your inbox.