Amazon pulls back the curtain on its cloud service and goes head-to-head with Microsoft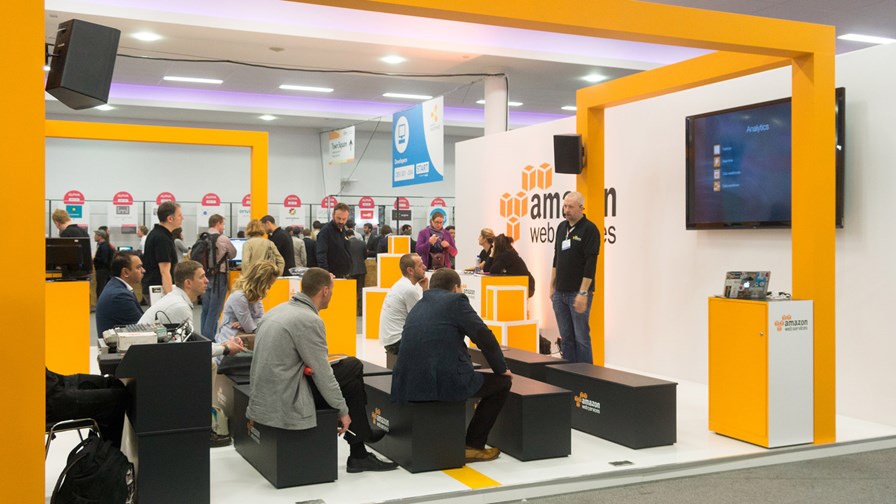 Amazon released its first quarter financial results yesterday, and for the first time broke out results for its AWS cloud service. Overall revenue increased 15 per cent year-on-year to $22.7bn, although true to form it reported a net loss of $57m. But finally we have a glimpse of the impact of Amazon's AWS, a service it introduced back in 2006.
"Amazon Web Services is a $5 billion business and still growing fast – in fact it's accelerating," said Jeff Bezos, founder and CEO of Amazon. "Born a decade ago, AWS is a good example of how we approach ideas and risk-taking at Amazon. We strive to focus relentlessly on the customer, innovate rapidly, and drive operational excellence. We are so grateful to our AWS customers and remain dedicated to inventing on their behalf."
AWS had revenues of $1.6bn in the quarter, up 49 per cent from $1.1bn the previous year, and booked a $265m operating profit. It also appears that revenues grew 69 per cent in previous year, so growth multiples are reducing as volumes increase.
"From our perspective, it's a business that's still really in day one," CFO Tom Szkutak told analysts during a conference call, adding that that there's a lot of potential in the market and that it continues to invest in capex to support growth.
Azure takes on AWS
Meanwhile, Microsoft announced that its quarterly revenues increased six per cent to $21.7bn, with operating income down five per cent to $6.6bn. The results include $190m of expenses, related to Microsoft's restructuring plan and the on-going integration of the Nokia devices business.
"Customers continue to choose Microsoft to transform their business and as a result we saw incredible growth across our cloud services this quarter," said Satya Nadella, CEO at Microsoft. "Next week at Build we're excited to share more about how we're empowering every individual and organisation on the planet to achieve more with the next generation of our platforms."
Microsoft doesn't fully break out its cloud revenue figures, but its "commercial cloud" reporting line enables a good estimate to be made, although it's impossible to derive profitability numbers from its report. Commercial cloud revenue grew 106 per cent, driven by Office 365, Azure and Dynamics CRM Online, and has an annualised revenue run rate of $6.3bn. Server products also grew (by a more modest 12 per cent) but Office commercial products and Windows volume licensing both fell. Total commercial revenue accounted for $12.8bn.
Microsoft's cloud business is not the same as Amazon's, but even so they are very closely matched in terms of market size, with AWS just keeping a slight lead for now. Whilst Amazon focuses on the public cloud, a sector that IDC believes accounts for $21bn of the total $32bn cloud infrastructure market, Microsoft's cloud services are broader and more integrated with enterprise networks. However, we do know, thanks to the accompanying presentation slides, that "customer usage of Azure compute more than doubled". But that's as much insight as we get for now. Maybe next quarter Microsoft will open up a little bit more?
"Around the world we're seeing high interest in deployment of our cloud and server products, as well as participation in the enterprise early adopter program for Windows 10," said Kevin Turner, COO at Microsoft.
In contrast, Microsoft's Devices and Consumer revenue grew 8 per cent to $9.0bn. Of this, its Nokia-based phone division accounted for $1.4bn, with 8.6m Lumia devices sold and 24.7m non-Lumia feature phones, and Surface reported a 44 per cent increase in revenue to $713m. Office 365 consumer subscribers increased 35 per cent sequentially to over 12.4m.
Email Newsletters
Stay up to date with the latest industry developments: sign up to receive TelecomTV's top news and videos plus exclusive subscriber-only content direct to your inbox – including our daily news briefing and weekly wrap.