Rakuten zeroes in on zero-touch with Nokia OSS deal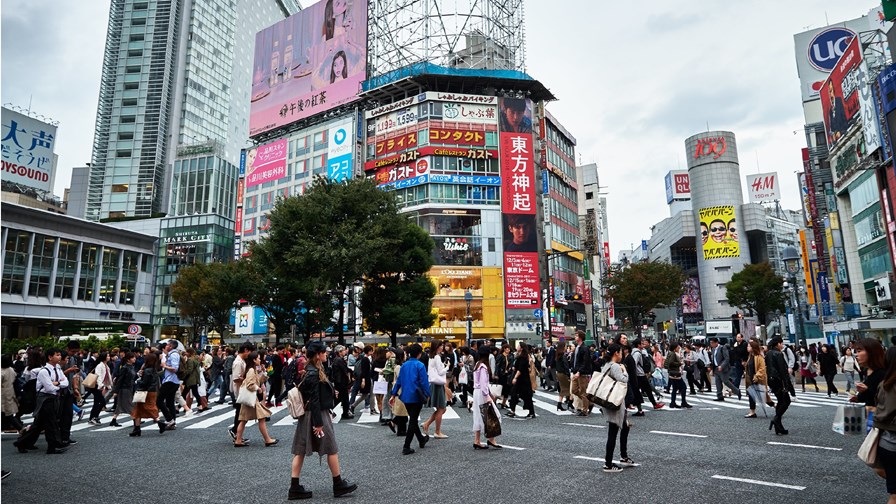 Nokia will operate upstart Japanese operator's virtual core network
This should free up Rakuten to focus on mobile service rollout
Even with its innovative approach, Rakuten still has a mountain to climb
Rakuten Mobile has lined up Nokia to provide OSS services that will help the upstart Japanese telco on its journey towards zero-touch network operations.
Under the deal, Nokia will operate Rakuten's virtualised core network, freeing up the latter to concentrate on services. It's hardly surprising that Nokia has won this contract: 12 months earlier it was revealed that Rakuten had picked it to supply and deploy a cloud RAN, cloud-native core, and multiple network functions.
This is the logical next step in their relationship, as Nokia is given the job of automating much of the network and service lifecycle management on Rakuten's behalf. The idea is that Rakuten can focus on a quick LTE rollout and laying the groundwork for 5G while keeping on top of OPEX.
Excitement about Rakuten is building as the e-commerce prepares to make the move in a couple of months from humble MVNO to a fully-fledged and cloud-native MNO. Its hope is that unlike its entrenched rivals – DoCoMo, KDDI and Softbank – Rakuten will be unencumbered by legacy infrastructure and will therefore be able to out-innovate them.
Making a mountain out of a molehill
Make no mistake though, its success is by no means guaranteed when you consider the size of the mountain Rakuten Mobile has to climb.
Despite Rakuten's mobile business turning over more than $1 billion dollars (119.8 billion yen) in 2019, its MVNO operation ended the year with a modest 2.3 million customers, which is not much more than a rounding error for Japan's big three.
DoCoMo's Xi LTE service had 59.9 million subscriptions at the end of 2019, putting it just ahead of KDDI's au mobile service, which had 58.1 million. Softbank, which has been the challenger brand up until now, had 35. 9 million mobile subscribers.
In terms of revenue, Rakuten Mobile's total of 119.8 billion yen last year, while impressive, pales into insignificance next to the others.
DoCoMo's mobile service revenue alone came in at 681.7 billion yen in just the third quarter. Similarly, Softbank turned over 426.4 billion yen. KDDI doesn't break out mobile service revenue, but its personal services unit, which includes mobile and fixed-line service revenue, as well as handset revenue, turned over 1.2 trillion yen in Q3.
Rakuten Mobile really is starting from scratch. It makes its upcoming launch all the more exciting because it has an opportunity to show the degree to which a greenfield, cloud-native mobile network deployment can help an operator get off to a flying start.
Email Newsletters
Sign up to receive TelecomTV's top news and videos, plus exclusive subscriber-only content direct to your inbox.