New multinational telco group set to burst onto the scene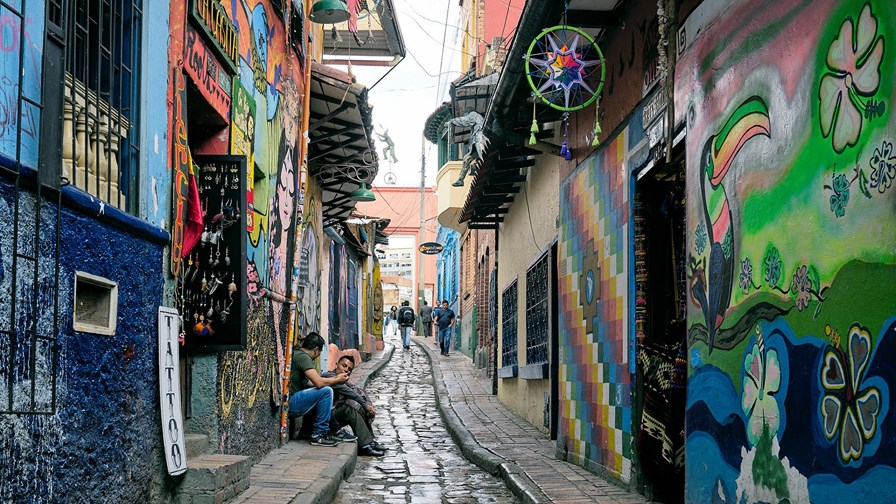 Consortium of entrepreneurs reportedly want Telefonica's LatAm assets
It would create a mid-size group with nearly 100 million mobile users
Hard to see another telco sweeping in for such a big collection of opcos
A new multinational telecoms group could be in the offing, after a report claimed that some wealthy individuals have banded together to bid for Telefonica's Latin American arm.
According to an El Mundo report this week, a group of "very powerful" billionaires have established a consortium led from Colombia. They are preparing a €10 billion offer that would see them acquire 51 percent stakes in Telefonica's operations in Argentina, Chile, Colombia, Ecuador, Mexico, Peru, Uruguay and Venezuela. The remaining 49 percent would be split between minority holders including Telefonica itself, which would continue to hold around 20-25 percent.
The Spanish incumbent denied it has any evidence of the offer. However, Latin America has been well and truly sidelined under Telefonica's new strategic plan. In December, it revealed the new structure of its LatAm division, and charged the management team with "seeking out new models and alternatives that maximise the value of the operations in the region, attracting investors and potential synergies with other market agents." And the degree of detail in the El Mundo report suggests that this could be one of those 'no smoke without fire' situations.
The consortium has allegedly already made contact with Telefonica, and has appointed the Colombian unit of legal firm Cremades and Calvo Sotelo to structure its offer and pitch it to the telco.
Under the alleged structure of the alleged deal, the entrepreneurs would form a holding company, which would be represented in each market by one or two members of the consortium. Presumably this means that supposing one of the billionaires in question is based in Peru, for example, they would operate the Peru unit.
Gran escala
Given the scale of Telefonica's LatAm business, this potential new regional group would stack up quite respectably compared to its rivals.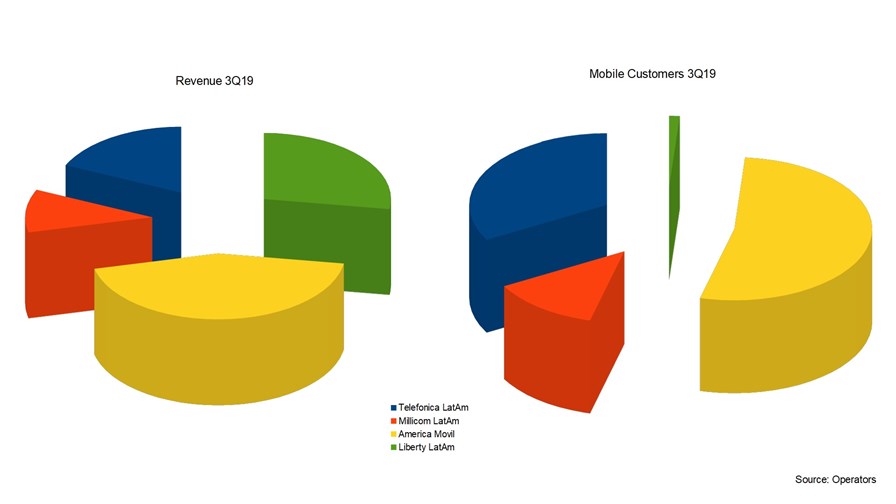 In the markets in question, Telefonica generated revenue of around $2.58 billion in the third quarter of 2019, and had nearly 100 million mobile customers. That makes it bigger than Millicom, which has a similar footprint, and turned over $1.5 billion in Q3, and had 38.6 million mobile customers. It's also much larger than Liberty Latin America, which of course focuses primarily on the Caribbean, and had 3.7 million mobile customers and generated $3.9 billion in revenue over the same period.
America Movil is still comfortably ahead though. In the third quarter of last year, in the markets named in the El Mundo report, the telco group generated roughly $6.23 billion in revenue, and had around 158.1 million mobile customers.
Anyone else?
There might be other suitors waiting in the wings, but probably not another telco.
It's likely too much of a stretch for Millicom and Liberty, and the regulators would have a field day if America Movil made a move. Looking outside Latin America, there doesn't seem to be much appetite among European operators for multi-billion euro expansion into far-away territories.
China Mobile and Huawei have been linked with a move for Brazil's Oi. Depending how that pans out, they could either turn their attention to Telefonica's LatAm business instead, or use an acquisition of Oi as a springboard for further expansion in the region later on down the line. Any action on this front would still come as quite the surprise though
That leaves other private investors, both within and without Latin America, who might spy an opportunity to cash in on the continuing growth in demand for data, and get in on the ground floor in Latin America's 5G market. This mystery consortium of wealthy entrepreneurs can't be the only ones having a sniff.
Email Newsletters
Stay up to date with the latest industry developments: sign up to receive TelecomTV's top news and videos plus exclusive subscriber-only content direct to your inbox – including our daily news briefing and weekly wrap.