CityFibre buys a bigger footprint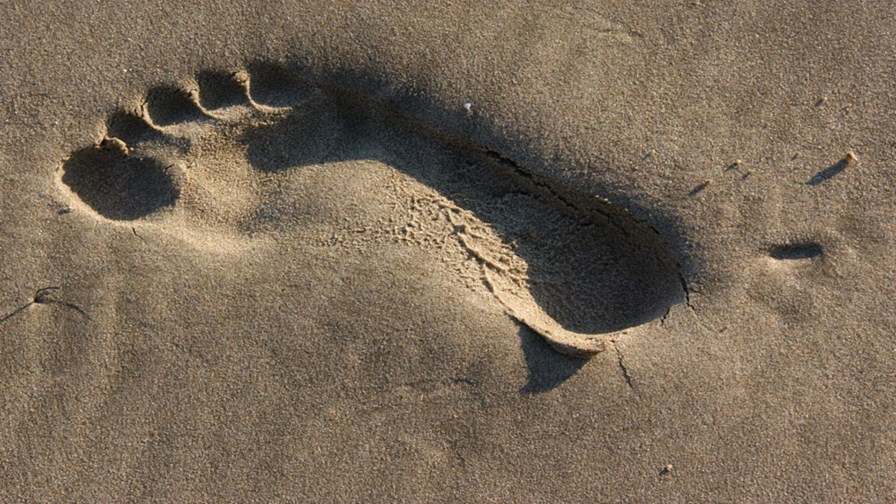 UK altnet, CityFibre, has acquired KCOM's national fibre and duct network assets for £90 million and claims the resulting enhanced UK 'footprint' of selected (and planned) city metro fibre builds and a new backbone network to link them, makes it a viable challenger to BT - the first real national infrastructure challenger in the UK since the formation of BT OpenReach, it claims.
As with Openreach, CityFibre is a wholesale play: it intends to make its dark fibres available to other network and telecoms players, enterprises and so on and, eventually, residential users.
The plan to stitch together its existing builds with the KCOM assets seems to have generated enough identifiable 'synergy' to excite the 'City' (the UK financial sector) into coughing up the necessary funds. CityFibre has secured £180 million to do the acquisition and to follow through with the 'commercialisation' of the resulting national network. All eyes now will be on CityFibre's ability to execute, not just the essential network construction, but the arguably trickier commercial process - successfully leasing out its fibres to partners to bring in the cash.
To that end, CityFibre will now doubt be nervously awaiting the outcome of the Ofcom review into the state of the UK broadband market with special attention to Openreach and how much (or not) it's current relationship to BT helps or hinders users and other players.
While most of the UK telecoms and it related markets and corporate users would welcome a properly separated Openreach, for alternative infrastructure builders such a regulatory change might be seen as a looming disaster. A properly unleashed Openreach might fight hard to compete for the wholesale business that CityFibre is after, rather than - as critics allege it is doing at the moment - contenting itself with stretching out delivery times and indulging in other incumbent trickery to aid its parent.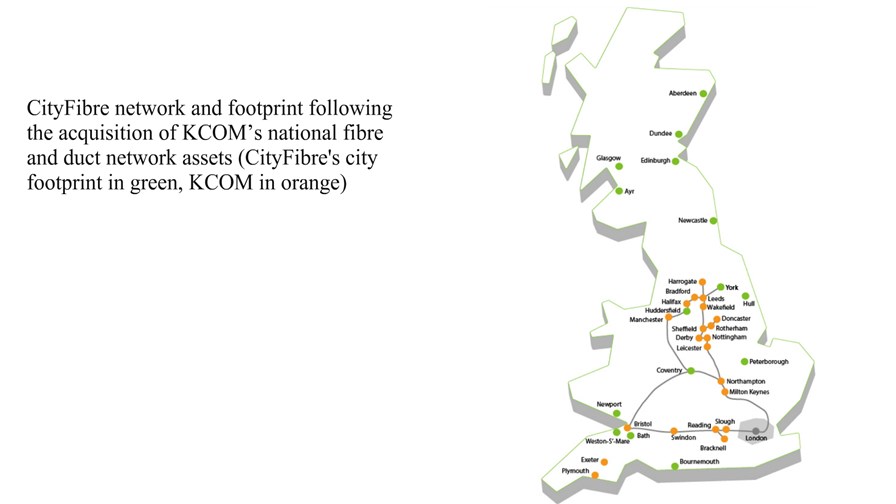 Either way, CityFibre is on the way to building a larger competitive footprint with 36 cities now in the fold and another 14 cities in its sights, giving it a total of 50 cities by 2020. That means KCOM's infrastructure has boosted its footprint by 300 per cent, it claims, and it will be in a position to challenge for 20 per cent of the UK market.
In detail, the bigger footprint will enable CityFibre to address more than 7,000 mobile cell sites (one of the mobile operators' main concerns about Openreach attached to an EE-owning BT was its conflict of interest on fibre backhaul installation); 24,500 public sector sites and 245,000 businesses, including national and regional service providers, data centres and mobile operators. It is keeping the residential market on the back-burner at this stage, saying it's 'positioned' to support FTTH deployments to 3.5m homes.
Email Newsletters
Sign up to receive TelecomTV's top news and videos, plus exclusive subscriber-only content direct to your inbox.