ITU sees the need for speed, as DSL and wireless both get performance gains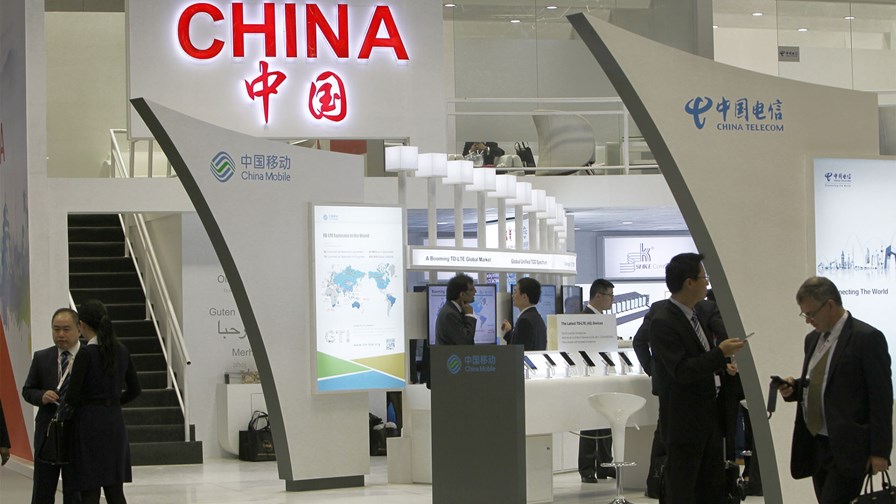 The arrival of "always-on" broadband (how quaint that already sounds) opened the door to fundamental changes in society and the economy. As a result, the world is crying out for more coverage and ever-faster connection speeds. Two announcements over the weekend illustrate the extent to which researchers and engineers are pushing the capabilities of communications technologies.
On Friday evening, just in time for the start of its annual conference, the ITU announced that its members had achieved final approval of the new G.fast standard, designed to deliver access speeds of up to 1Gbit/s over existing copper telephone wires. Recommendation ITU-T G.9701, or "Fast Access to Subscriber Terminals (FAST) - Physical layer specification" to give it its full name, has been created as a complement to FTTH technologies. Specifically, to be used on VDSL networks within 400 metres or so of a distribution point, in so-called fibre to the distribution point (FTTdp) architectures.
Densely populated areas and buildings are the ideal target locations, as the length of the copper portion of the network has to be minimised. In fact in the UK, BT has been experimenting with optimal distances of between just 19 metres and 66 metres, where it achieved test downlink speeds of between 786Mbits and 696Mbit/s.
"The time from G.fast's approval to its implementation looks set to be the fastest of any access technology in recent memory," said Hamadoun Touré, Secretary-General of the ITU. "A range of vendors has begun shipping G.fast silicon and equipment, and service providers' lab and field trials are well underway."
G.fast's self installation and 'zero touch' operations, administration and management should increase the speed of new-service rollouts, and the standard's coexistence with VDSL2 will give service providers the ability to switch customers between G.fast and VDSL2 as business operations demand. The ITU says G.fast will also serve the broadband access needs of SMEs, with other envisioned applications including backhaul for small wireless cell sites and Wi-Fi hotspots.
"The Broadband Forum is working closely with the ITU to ensure compliance with the G.fast standard and certify chipsets and equipment," said Robin Mersh, CEO of the Broadband Forum, which has assisted with the development of the standard through its FTTdp system architecture project. "We have already set our first plug-fest for January 2015."
The Broadband Forum has begun developing a test suite and certification programme for G.fast systems. A beta-trial of the certification programme is planned for mid-2015, and certified G.fast implementations are expected to appear on the market before the end of 2015.
LTE carrier aggregation
Not to be outdone, the wireless community has also been busy pushing the capabilities of broadband access technology. We've been hearing a lot about carrier aggregation recently, and indeed barely a week goes by without an announcement in our 7am Briefing mailer.
At the ITU Telecom World event in Qatar on Sunday, Nokia Networks showcased the latest example of what can be achieved when you combine different frequencies into a single aggregated connection. In partnership with Ooredoo Qatar and China Mobile, and with the support of the Global TD-LTE Initiative, Nokia showcased a record-breaking speed of 4.1Gbit/s over an LTE network. It combined TDD- and FDD-LTE spectrums and aggregated a total of 10 carriers with 200MHz of bandwidth, and also used LTE-A MIMO technology.
Okay, so not particularly practical at the moment and an expensive way of achieving this multi-gigabit speed, but an ideal demonstration of what's possible as we move steadily towards a 5G future. Yes, as its announcement states, users can download a full-length 5GB HD movie in just 11 seconds and simultaneously upload a 30MB video in less than a second, but if you extrapolate current data tariffs then these theoretical users would be better off hiring a movie theatre for the night – in fact it would probably be cheaper.
"We just broke our own speed record which shows our capability to help operators address the ever-increasing demand for faster data download and upload speeds," said Zhang Qi, VP of TD-LTE at Nokia Networks. "TDD-FDD LTE not only delivers high uplink and downlink throughput, but also helps balancing the load between two networks, efficiently using the spectrum."
"This ground-breaking throughput is a milestone that boosts our efforts as we drive the commercialisation and globalisation of TD-LTE and TDD-FDD converged technology across the globe," said Madam Huang Yuhong, deputy GM of China Mobile Research Institute and Secretary General of the Global TD-LTE Initiative.
Email Newsletters
Sign up to receive TelecomTV's top news and videos, plus exclusive subscriber-only content direct to your inbox.