Apple's new iPhone has landed: is it worth all the fuss?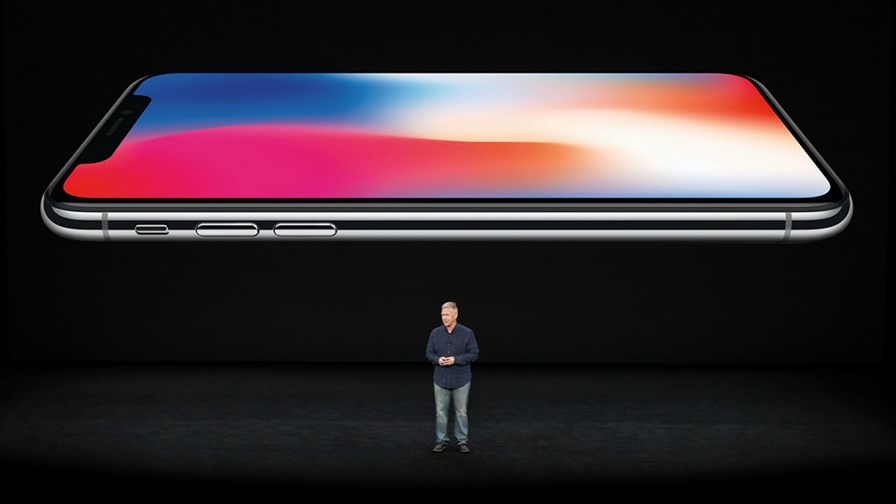 Apple launches its iPhones
Full coverage of the range from TelecomTV's Tracker service
Plus details on Apple Watch Series 3
It's easy, after years and years of this nonsense to become jaded on the subject of Apple and its annual iPhone malarky.
You will all have got the gist of Apple's announcement made last evening. It's nothing startling, so rather than go through the whole list of bits and bobs in detail, we'll help you (if you want to get the full iPhone picture) to jump straight to the launch detail which we've included for posterity on our Tracker service (see below).
Now, back to the jaded bit.
As usual Apple has orchestrated/been victim of (carefully arranged, surely) leaks which ensured that the iPhone came pre-hyped out of the box, and as usual, once the whooping died down, a list of new features was revealed, some of which have already appeared on other smartphones and which in any case weren't that earth-shattering when they did.
We're talking edge-to-edge screen (my current phone has that and it's a pain); OLED screen technology (don't care and anyway that's been around for a while); facial recognition for security (well, OK but fingerprint recognition works fine so what's being broken through?).
It's all a big yawn which would be fine if the hype machine wasn't trying to make out that this year's crop of iPhones was something to get ultra-excited about. I guess the problem is that the industry feels it needs an Appley dose of misplaced enthusiasm every year just to keep everything ticking along.
And many people like to show that they're keeping up technology-wise so will be convinced that a new iPhone is a necessity (but maybe just an iPhone 8), a smaller number will want to virtue-signal their willingness to go the extra mile and lash out $1000 for the iPhone X. They're more than 'keeping up' - they want to get ahead.
However, the fully sane will accept the fact that smartphone technology advance is at a plateau (that has to happen every now and then or the whole thing would go 'pop') and so therefore they need to look dispassionately at what their current phone can do already, what the new crop claims to be able to do. And whether therefore there is any real need to splash out on a new one.
Here's the Apple iPhone marketing pitch to assist the process via TelecomTV Tracker:
Highlights from Apple's keynote event
iPhone 8 and iPhone 8 Plus: A new generation of iPhone
Email Newsletters
Sign up to receive TelecomTV's top news and videos, plus exclusive subscriber-only content direct to your inbox.