UK Government challenged to do more to prepare for 5G; sets 2025 as key deployment date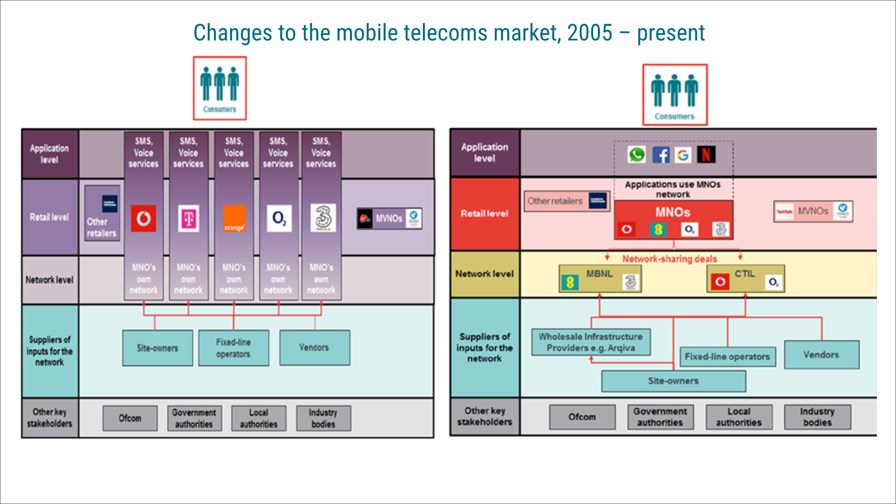 National Infrastructure Commission publishes its 5G report
Says that "UK is currently languishing in the digital slow lane"
"5G offers a chance to start again and get ahead," says Lord Adonis
Wants comprehensive 5G coverage for road and rail networks by 2025
The UK Government must take action now to secure the country's connected future in preparedness for 5G, according to Lord Adonis, who heads the National Infrastructure Commission (NIC). The Commission has this morning published its final report into 5G and telecoms technology, and urges the government to take a more proactive approach.
"The government has been putting more investment and obligation requirements on the mobile operators but we think that needs to be taken further," said Lord Adonis, speaking on the BBC's Today radio programme. "We particularly think there is a big problem with our road and rail networks. Up to 25 per cent of the time it is not possible to get a decent signal."
The NIC was launched in March to advise the government on the need for infrastructure and project viability. It was asked to consider what the UK needs to do to become a world leader in 5G deployment, and to ensure that the UK can take early advantage of the potential applications of 5G services.
After a refreshingly short consultation period, the Commission is now ready to share its conclusions. Its central finding is that mobile connectivity has become a necessity, and as such, Government must now play an active role to ensure that basic services are available wherever we live, work and travel, and our roads, railways and city centres must be made 5G-ready as quickly as possible. It says Government must take responsibility to secure our digital future, "starting with the creation of a strong digital champion backed by a dedicated cabinet minister to drive change", working alongside national regulator Ofcom to ensure that essential outdoor mobile services are widely available.
Unfortunately, the UK is not doing so well with the current mobile technology generation. The NIC says that the UK ranks just 54th in the world for LTE and that the typical user can only access 4G services 53 per cent of the time – "there are too many digital deserts and partial not spots, even within our city centres" – and is, apparently, worse than Romania and Albania, Panama and Peruv. It wants to see a mobile Universal Service Obligation enforced as a soon as is practical, but no later than 2025.
Here's a rundown of some of the key recommendations:
Key Rail Routes: The railway network must rapidly improve connectivity, best delivered by a trackside network. Government should provide a plan by 2017, and the infrastructure should be in place on key routes by 2025.
Major Roads: Motorways must have mobile networks fit for the future, with infrastructure in place by 2025.
Towns and Cities: Local Authorities should work with network providers to develop approaches that enable the deployment of the tens of thousands of small cells expected in urban centres.
"5G is the future, but the UK is currently languishing in the digital slow lane," said Lord Adonis. "5G offers us a chance to start again and get ahead. If government acts now we can ensure our major transport networks and urban centres are 5G ready in time to give British industry every chance to lead the world in exploiting its applications. But none of this will matter unless we bring our mobile network up to speed. The existing system does not provide the level of coverage we will need in our connected future. From connected vehicles to IoT, 5G will support a whole new way of communicating and doing business. The UK must not be left behind."
In short, the NIC wants the government to deliver a comprehensive 5G plan during 2017, with comprehensive network coverage in place where it matters most by 2025. It's a laudable aim and one that the UK desperately needs (with or without the implications of Brexit). The EU may well want to see 5G coverage in at least one city in all Member States by 2020, but you just know these are going to be isolated coverage islands with very few native 5G users. 2025 feels better as a target date. Whether the Government listens to the NIC and has the will to follow through is another matter.
The 96-page report is available to download here; it's extensive and covers a wide range of issues – we've only had time to speed read through it, but looks worthy of an hour or so to thoroughly read and study its contents.
Who really controls the Commission?
The National Infrastructure Commission is a curious beast. In October last year, the former Chancellor of the Exchequer, George Osborne, announced the establishment of an "independent" Commission that he said would "hold any Government's feet to the fire if it fails to deliver". Two months ago, Osborne's successor, Philip Hammond, changed the status of the NIC to that of an "executive agency" but promised that the Government would still have a "clear commitment to its independence".
Cue cries of consternation and foul play when it was revealed that the NIC would in fact be embedded within the Treasury. From January 2017, it will become part of the Government's Treasury operation, complete with its own budget. Hammond promises that, in our age of Brexit, the NIC "will independently define our long-term infrastructure needs and help prioritise, plan and ensure value for money as this investment creates a modern Britain – fit to take on the world."
So, independent of the Government, but not that independent. Bit like open source implementation by telco vendors; open, but not that open. Such is the way of the world now. But if it succeeds in convincing the Government to take a more positive approach to 5G planning and deployment, as a key enabler for UK plc, then it will be vindicated.
Email Newsletters
Sign up to receive TelecomTV's top news and videos, plus exclusive subscriber-only content direct to your inbox.