T-Mobile US and its vendor partners achieve over 12Gbit/s in 5G trials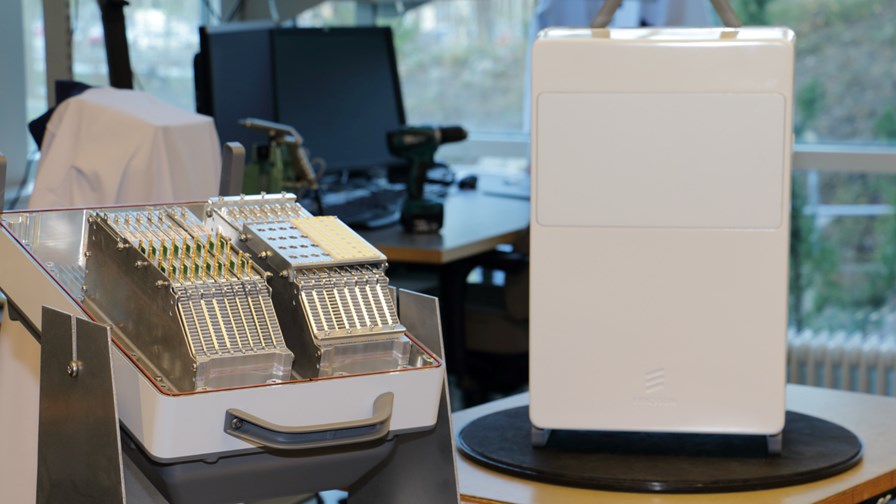 Ericsson shows connection throughput of over 12Gbit/s for 5G downloads
Ultra-low latency of less than 2 milliseconds with Ericsson
Nokia reports real-time latency of 1.8 milliseconds whilst streaming four 4K videos.
T-Mobile's 5G trials continue
T-Mobile US has released some results from its recent vendor field trials of 5G candidate technology. Using Ericsson's 5G radio prototype system and T-Mobile's LTE network and devices, the telco reported that is was possible to achieve connection throughput of over 12Gbit/s for 5G downloads and ultra-low latency connections of less than 2 milliseconds.
Back in February, Ericsson and T-Mobile announced they would work together to deploy a 5G pre-standards based 28GHz test system for lab and field trials in the US. The two companies agreed to develop and test selected 5G use-cases and services to enable T-Mobile to evaluate emerging 5G technologies, drive 5G technology development and standardisation and to explore new business opportunities. The 5G trial occurred on August 3 at Ericsson's facilities and included test demonstrations of two-directional beam steering, operation of multiple simultaneous 4K video streams and the first test of a voice call connection between 4G and 5G networks.
"We're building towards 5G every single day with advanced technologies in our network, so we can put 5G to work for our customers just like we do with every new innovation," said Neville Ray, CTO of T-Mobile US.
"Ericsson is committed to supporting T-Mobile in their efforts to move 5G from the current field trials to full commercial availability," added Arun Bansal, SVP and Head of Business Unit Network Products at Ericsson. "Smooth handover between 5G and advanced LTE networks will be critical to delivering a robust user experience especially with new media applications."
Nokia joins the 5G shout-out
T-Mobile is also working with Nokia on its 28GHz trials, using the vendor's commercial 5G-ready AirScale radio platform. According to Nokia, the trials resulted in "industry leading connection speeds and throughput rates of several gigabits per second" (although it stopped short of citing actual figures, presumably as they weren't as eye-catching as those of rival Ericsson), although it narrowly beat its Scandinavian neighbour with real-time latency of 1.8 milliseconds while streaming four simultaneous 4K videos.
"5G is quickly shifting into another gear," said Ricky Corker, EVP and Head of North America for Nokia. "We're excited to be working alongside T-Mobile to help drive their 5G plans and show what the future of mobile communications can be for T-Mobile's Un-carrier customers."
Nokia and T-Mobile are also partners at the operator's experience centre, which highlight ultra-definition 360° virtual reality, extreme industry automation, massive connectivity and multi-connectivity. The two companies further network testing and application validation, putting into place the necessary steps for standardising 5G technology.
"We've now brought 5G out of the lab and into the field," added Neville Ray. "With Nokia's partnership, we're seeing the kind of astounding data speeds and low latency that are hallmarks of 5G and set the standard for future network performance."
Ericsson has already announced more than 25 agreements to test 5G with operators across the globe. Nokia is also in the 5G "expertise visibility" race, alongside the likes of Huawei and Samsung, and get ready for technology announcements soon from Qualcomm and Intel. The standards groups are under pressure to speed up their work as it appears that everyone wants to be first to market with "5G" solutions. Let's hope more speed doesn't mean a dilution of quality and capabilities.
Email Newsletters
Sign up to receive TelecomTV's top news and videos, plus exclusive subscriber-only content direct to your inbox.