Korea's LG U+ demonstrates 5G NR at 28GHz, with peak rate of 2.5Gbit/s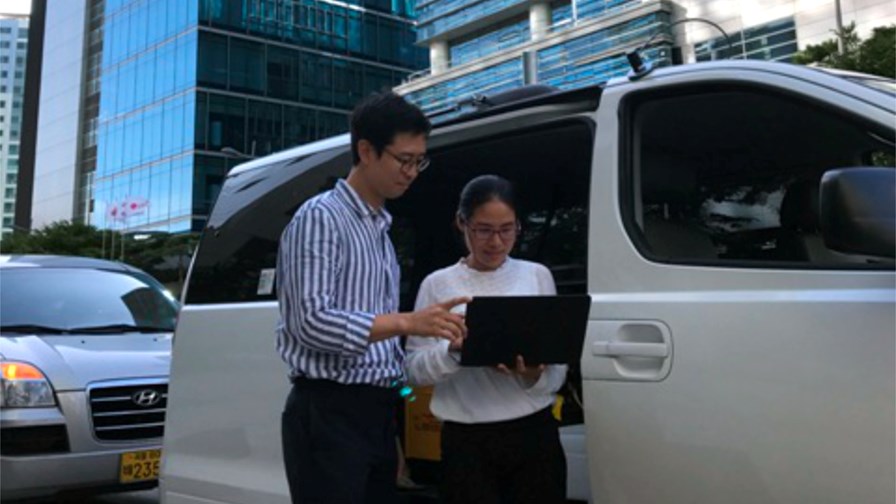 Urban 5G mmWave network test in Sangam district of Seoul
28GHz cell produced a downlink rate of 2.5Gbit/s at 1km
Single user peak rate reached 18.5Gbit/s
Testing validity of a 5G hotspot coverage layer
South Korean operator LG U+ and its vendor partner Huawei have announced that they have completed the first phase of their 5G intensive urban field test. The test was designed to be commercially oriented and comprised an end-to-end 5G network with 5G gNodeB, Ng Core and a 5G mobile bearer network. The test content covered coverage and capacity tests in the 28GHz mmWave frequency band.
The field test was conducted in the Sangam area of Seoul, which LG U+ says is a hotspot for digital and media businesses. The partners say the test builds the foundation for the next phase of large-scale continuous coverage tests, as well as providing a networking reference for follow-up 5G commercial use. LG U+ says it will work with Huawei to continue to perform high and low frequency joint network tests, and provide continuous coverage networking and mobility tests.
The field test aimed to validate the urban coverage and capacity targets of 5G New Radio (NR) in millimetre wave spectrum, as well as its use as a hotspot coverage layer to improve peak rate transmissions. In the test, the 28GHz cell demonstrated a downlink rate of up to 2.5Gbit/s at a distance of 1km – far higher than the 1Gbit/s peak rate defined by ITU as part of the 5G IMT-2020 requirements. The test also verified the large capacity of 5G, but no simulated user numbers have been provide.
However, LG U+ and Huawei have announced the results of a single user test within the 28GHz cell (which in practical terms will just never happen, but it does demonstrate the overall system parameters). With a single user, the 28GHz cell achieved a downlink data peak rate of an impressive 18.5Gbit/s.
Last month, rival operator SK Telecom announced that it was trialling its own design of 5G repeater for mmWave 5G scenarios, in the equally populous Seoul district of Gangnam.
Email Newsletters
Sign up to receive TelecomTV's top news and videos, plus exclusive subscriber-only content direct to your inbox.