Huawei reports 6Gbit/s single-user data throughput in China 5G trial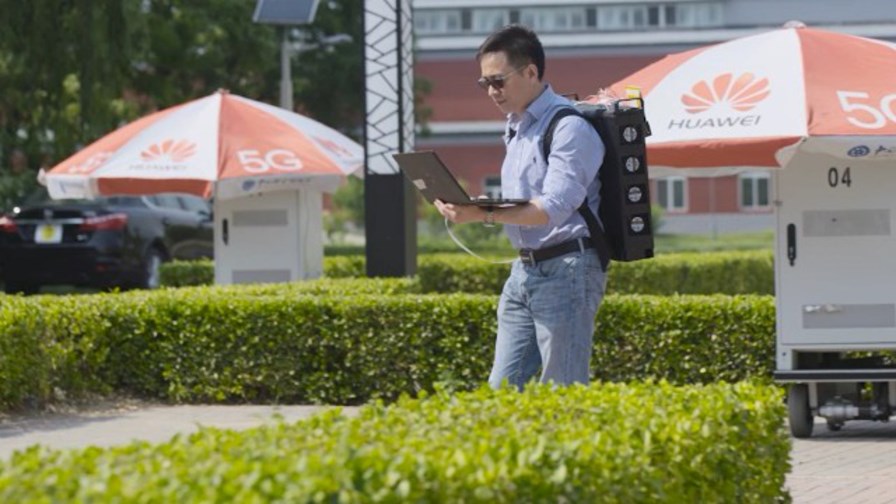 Phase two of China's 5G radio technology test in Huairou District, Beijing
Test focused on C-Band spectrum with 5G New Radio and Massive MIMO
Achieved over 18Gbit/s of cell peak rate
Air interface latency of less than 0.5ms
Huawei has provided an update to its progress in the second-phase of China's 5G radio technology test in Huairou District, Beijing. The test procedure was organised by China's 5G industry association, the IMT-2020 (5G) Promotion Group. The second-phase 5G R&D system verification test was launched in September 2016 to aid with global 5G standardisation, to accelerate prototype development and start to build out the new ecosystem.
"This test used a set of unified equipment and test specifications for 5G-oriented typical scenarios," said Wang Zhiqin, Deputy Director of the IMT-2020 (5G) Promotion Group and the China Academy of Information and Communications Technology (CAICT). "Thanks to proactive support from global operation, system, chipset, and instrument companies, we have reached pre-set goals and accelerated the formation of an industry ecosystem."
The test focused on C-Band spectrum for Enhanced Mobile Broadband (eMBB) use cases and used 5G New Radio technologies and Massive MIMO. Huawei says its test utilised the entire 200MHz bandwidth to achieve over 6Gbit/s of single-user downlink throughput and over 18Gbit/s of cell peak rate. C-Band is expected to be the first global 5G band below 6GHz, offering the largest continuous bandwidth of between 200-400MHz, although it is likely we will see deployments of 40-100MHz blocks per operator at various parts of the 3,300-3,800MHz range.
Huawei's 5G test terminal (which the vendor says is the world's first) was used for radio technology verification, and enabled more than 100 channels of on-demand 4K UHD video in a single 5G base station. We believe that's what the accompanying photo is showing, although we haven't yet received verification.
Huawei also says that it has completed 5G network slicing tests to meet diverse service requirements in three scenarios, but doesn't provide any further details, other than to say it achieved an air interface latency of less than 0.5ms and over 4 million single-cell connections. During the test, Huawei partnered with Rohde & Schwarz, Keysight Technologies and DT Link, as well as Spreadtrum and MediaTek for chipset support.
"Huawei's 5G research achievements have been hugely validated during the second phase of the 5G test," said Tong Wen, Huawei Fellow and Wireless Network CTO. "In the future, Huawei will continuously focus on 5G R&D to promote the sound development of the 5G industry in close participation with global partners."
Email Newsletters
Sign up to receive TelecomTV's top news and videos, plus exclusive subscriber-only content direct to your inbox.