Huawei pushes ahead with network developments from 2G to 5G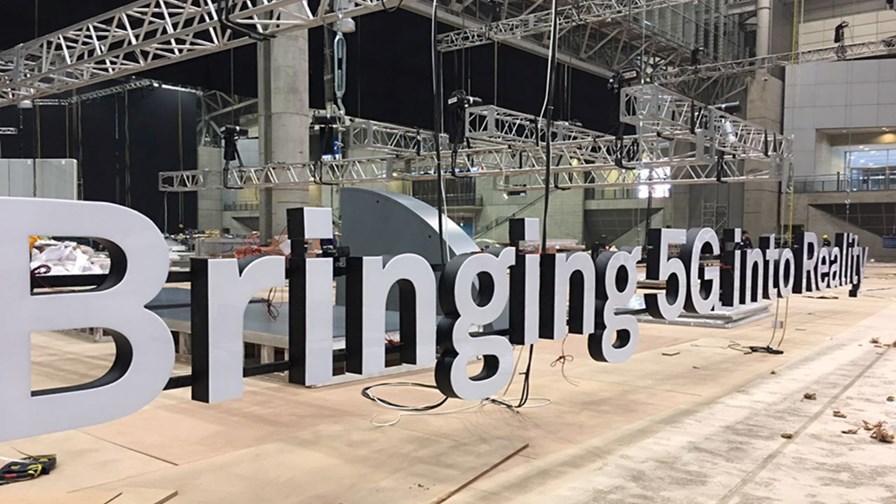 Commercial launch of GU@5MHz solution for 2G/3G hybrid networks
Double Deck solution for improved LTE efficiency on 3G spectrum
LTE FDD/TDD converged antenna solution in use in China
User centric and no cell (UCNC) RAN architecture PoC with Telefónica
Say what you like about Huawei, but the company certainly keeps its PR team busy and isn't shy of shouting about its network innovation capabilities. These past few days have seen news spanning 2G, 3G, 4G and future 5G networks.
Starting with legacy 2G GSM networks, Huawei continues to promote the re-use of GSM-specific spectrum for 3G networks, as the first digital cellular system becomes relegated to IoT use and operators prepare to sunset the technology. TelecomTV has covered this strategy recently (see here), including Huawei's hybrid GU@5MHz solution for 900MHz frequencies.
Last week it officially released the GU@5MHz solution, which allows the deployment of hybrid GSM and UMTS networks using just 5MHz of bandwidth, having earlier reduced the minimum bandwidth required for GU network deployment from 7.4MHz to 6.2MHz. With its new solution, Huawei says operators can save 20 per cent of spectrum resources. As many as 15 per cent of global operators have only 5–6MHz of bandwidth at 900MHz available, making them unable to deploy GU networks.
Huawei continues to build on this approach and this morning it has released details of its "Double Deck" solution, which extends the approach to improve LTE operation on 2G/3G spectrum. It believes it can help operators deploy LTE networks with their existing scattered spectrum resources more efficiently and cost-effectively, maximising the use of their existing (and often expensive) spectrum holdings.
Here's the premise: the 3GPP standards define six standard bandwidths (1.4, 3, 5, 10, 15 and 20MHz). However, operators may find that the so-called "scattered spectrum" released from GSM/UMTS network may not be a perfect fit for standard LTE bandwidths, so there will be some wasted spectrum. For example, if an operator has 7.3MHz available, they could only deploy 5MHz and 1.4MHz, with 0.9MHz left unused.
Huawei's solution is to use filtering and RB compression with the orthogonality algorithm for LTE subcarriers to effectively overlap two LTE bands. So in the above example, two 5MHz LTE bands could be used, overlapping so that there is maximum use of the spectrum (and no interference) – then add to this carrier aggregation and user data throughput can also be maximised. The vendor says its Double Deck solution has already been deployed in Guangzhou and Jinan in China in the 1.8GHz band.
Huawei has also unveiled a new LTE FDD/TDD converged antenna solution, in partnership with China Mobile, and the two companies have completed a series of pilot tests in several cities in China. Enabling a single antenna to support all TDD and FDD frequency bands used by China Mobile (Bands 3, 8, 34, 39 and 41) reduces the number of required antennas per site – down from three per site to one in the trials – thereby improving operational efficiency.
Electrical down-tilts can be remotely adjusted for each single frequency band and the horizontal azimuth and beam width can also be remotely switched for LTE TDD antennas, resulting in more accurate network coverage and better network performance.
From 4G to 5G
Moving on to 5G, Huawei has this morning published details of a Proof of Concept (PoC) conducted with Telefónica on 5G UCNC (user centric and no cell) RAN architecture at their 5G Joint Innovation Lab – one of several planned 5G projects as part of the two companies joint innovation agreement signed in June.
The Cloud RAN-based UCNC with "hyper-cell" network abstraction enables the large-area coordination of multiple base station nodes to eliminate handovers between cells and reduce interference from adjacent cells. Re-architecting the traditional cell-based approach into a "user-centric" access model helps to ensure a consistent user experience across the network, according to the partners. It can reduce the over-the-air protocol signalling overhead and access protocol latency, as well as increase the number of air-interface connection links.
UCNC defines an 'ECO State' as a new device protocol state for sending short packets directly without the need of over-the-air signalling, thereby making sure that users are always connected. Another key technology is SCMA-based "Grant Free Access", which can simplify uplink access procedures to reduce latency and increase the number of connected devices.
"Telefónica's collaboration with Huawei on 5G has allowed us to reach disruptive results like the use of UCNC, eliminating handover between cells and reducing interference, which is a significant step towards making 5G a really differential mobile system," said Enrique Blanco, Telefónica Global CTO. "With this PoC, we can highlight the progress towards developing new technological elements of 5G that provide an important opportunity to position 5G as a transformative element for all services and applications that depend on excellent connectivity."
According to the results of PoC tests:
the number of 5G connections per cell increased by 233 per cent
the signalling overhead decreased by 78 per cent
and the latency decreased by 95 per cent compared with LTE
Telefónica and Huawei will continue with the next phase of the PoC test in order to test the enhancement of the cell edge spectral efficiency, in order to avoid end-user experience degradation at the cell edges and any service interruption across the network. In addition to the UCNC PoC tests, they also successfully demonstrated the mmW Multi-User MIMO technology based on 5G NR (New Radio) and Massive MIMO TDD technology. A cell throughput of 70Gbit/s was achieved, delivering more than 35Gbit/s data rates to each user.
"Our joint achievement on the UCNC for NR RAN and trials for the fiber-like mmW technology will pave the way from 5G innovation to become a commercial reality," said Dr. Tong Wen, Huawei Fellow and Huawei Wireless CTO. "The novel RAN architecture concept based on cloud technology will lay the foundation for future 5G services and applications."
Email Newsletters
Sign up to receive TelecomTV's top news and videos, plus exclusive subscriber-only content direct to your inbox.