4G or not 4G? That's not really the question anymore as LTE powers ahead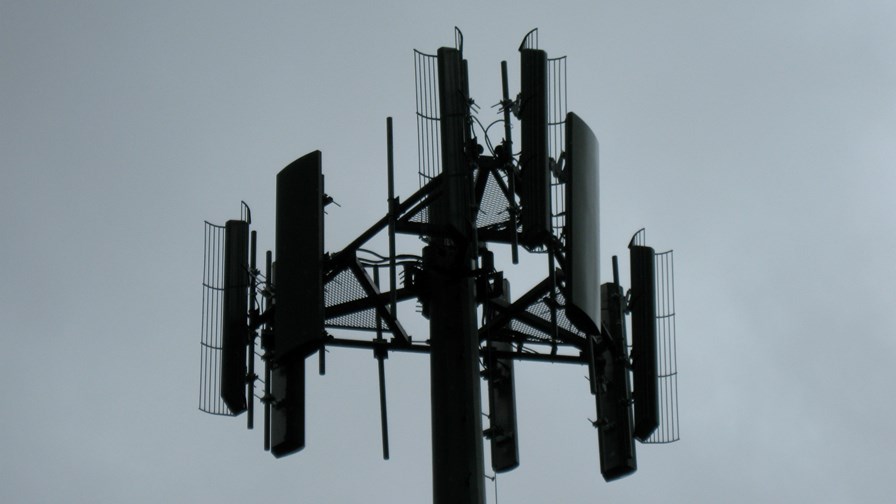 A new report from the 4G Americas association that distills statistics (and analysis by the research house Ovum) focuses on the spread and uptake of LTE in several countries around the world as at December 31, 2014. It shows that at the end of last year there were almost half a billion LTE connections worldwide.
4G Americas is a wireless industry trade association representing the interests and development of the 3GPP suite of technologies. Its new report shows the North American LTE market accounted for 33 per cent (164 million) of the grand total of 498 million LTE connections worldwide. That might have been expected, but mid-way through 2014 the Asia Pacific region actually overtook US and and Canadian market to in terms of total LTE connections.
Chris Pearson, the President of 4G Americas commented, "North America is still considered the global LTE leader in terms of market share, penetration and coverage [but] as expected, Asia Pacific has added a large amount of LTE connections over the past six months, passing North America for the first time."
The report finds that at the end of December last LTE subscriptions accounted for 40 per cent of all mobile connections across North America. To compare market sizes, Western Europe had just under 13 per cent LTE connections while Asia had a 10 per cent LTE market share.
On New year's Eve, the 164 million US LTE connections equated to about 49 per cent based on the the nation's population of some 318 million. The report adds that approximately 94 per cent of the US population actually has access to LTE service - even though many Americans have yet to sign-up to it. According to Ovum's research close to 60 per cent of all LTE subscriptions will be on LTE-Advanced networks by 2020.
As at the end of last year, there were 67 commercial LTE networks deployed in US and Canada (resulting in the aforementioned 164 million LTE connections). The technology and services enjoyed a net gain of 64 million new LTE customers over the course of 2014.
Not just a North American phenomenon
Heading south, the report reveals that LTE is also enjoying a substantial upswing in Latin America. LTE connections there grew from 2 million at the end of 2013 to 12 million by the end of 2014. That's a remarkable annual growth rate of 488 per cent!
4G Americas says this sudden spurt may well be down to the spate of spectrum auctions across Latin America last year. Some of them allowed service providers to offer LTE services in densely populated cities without any concomitant quid-pro-quo requirement to provide the similar services in sparsely-populated rural areas.
4G Americas Director of Latin America and the Caribbean, Jose Otero, said that enlightened spectrum allocation regime kick-started LTE deployment in the region. He observed, "Allocation of spectrum in Argentina and Venezuela catalysed the deployment of three new LTE networks in these markets. There are several spectrum auctions already announced for this year and we expect at least ten new LTE commercial networks during 2015. In addition, we might see LTE-Advanced expanding to new markets as operators strive to position themselves as innovators."
So, the Latin American results speak for themselves but it should be noted that GSM, while undeniably in decline in the region as it is in other parts of the world, still has 436 million subscribers and thus easily beats HPSA and LTE into second and third place, respectively.
As for the Asia Pacific region some 152 million new LTE subscriptions were added to the rolls over 2014 while Western Europe added 50 million additional LTE subscriptions.
Globally, LTE is now deployed on 367 networks in 121 countries and LTE-Advanced is gaining traction with 54 networks in 35 countries. As at 31 December, globally there were 497 million specific LTE subscriptions, an increase of 291 million on the 206 million reported at the end of 2013. 4G Americas also reports that there were almost two 2 billion HSPA and LTE combined mobile broadband subscriptions, 7.1 billion total cellular connections and 6.7 billion 3GPP subscriptions.
Chris Pearson said, "We are thrilled to see the rapid rise of LTE and LTE-Advanced not only in the Americas, but throughout the world. As key stakeholders in the industry continue to drive the advancement of LTE well into the next decade, we are eager to see how LTE innovation will possibly play a key role in providing the mobile broadband foundation for 5G technology in the future."
The Board of Governors of 4G Americas include representatives of Alcatel-Lucent, América Móvil, AT&T, Cable & Wireless, Cisco, CommScope, Entel, Ericsson, HP, Intel, Mavenir, Nokia, Qualcomm, Sprint, T-Mobile US, Inc. and Telefónica.
Email Newsletters
Stay up to date with the latest industry developments: sign up to receive TelecomTV's top news and videos plus exclusive subscriber-only content direct to your inbox – including our daily news briefing and weekly wrap.