The Great Telco Debate 2016: The place of telcos in a Digital World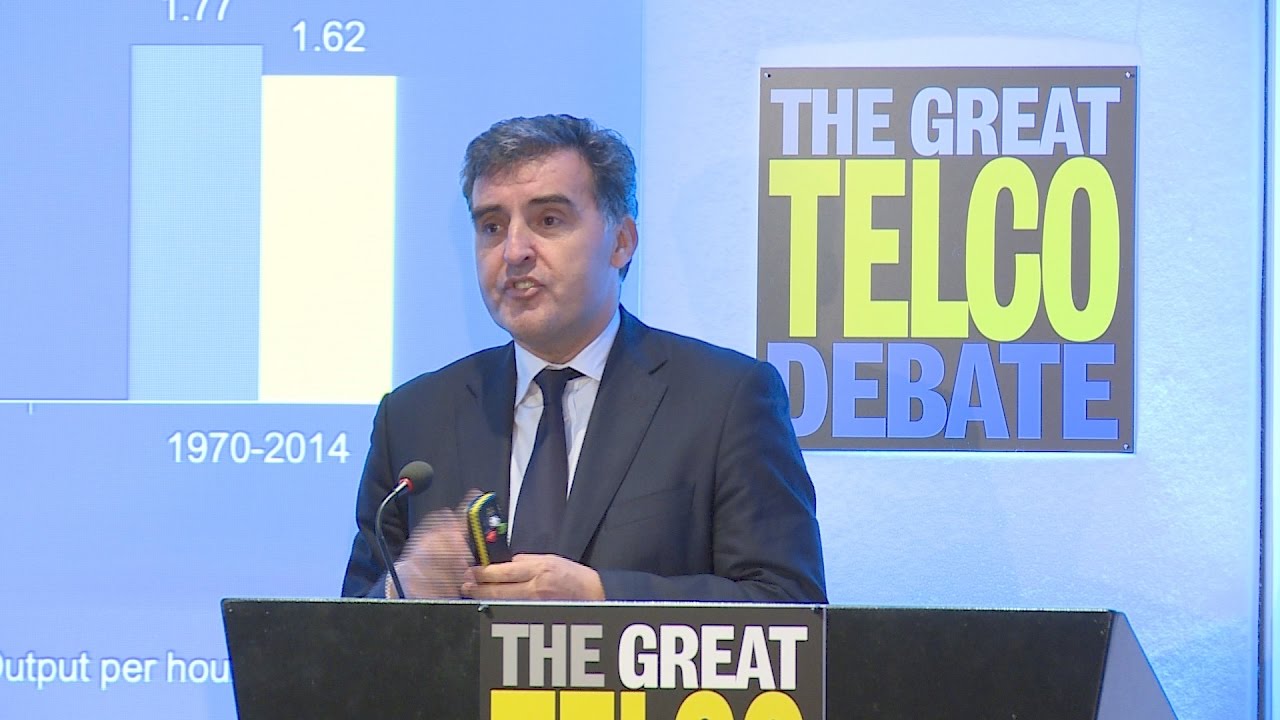 <iframe src="https://www.youtube.com/embed/4K9XvHgbq0c?modestbranding=1&rel=0" width="970" height="546" frameborder="0" scrolling="auto" allowfullscreen></iframe>
The Great Telco Debate #1
The main question hovering over the telecoms industry (as it has for some years now) is: Should telcos concentrate on building the optimal digital platform (and leave the applications and advanced services to others)?
Two speakers present the evidence, questions are asked and answered and a vote is taken at the end.
An Economic perspective: A leading economist's view on the impact of digitization on value creation and value destruction.
Featuring: Mark Gregory, Chief Economist - EY
Industry response: How technology will help the Telco reposition itself in the face of digital demand. Featuring: Marcus Weldon, CTO - Nokia and President Bell Labs
Watch to find out which argument was the most persuasive.
FILMED AT: The Great Telco Debate, 2016, London