Proof of Concept: Tech Mahindra's SDN-NFV Smart City Solution
Tech Mahindra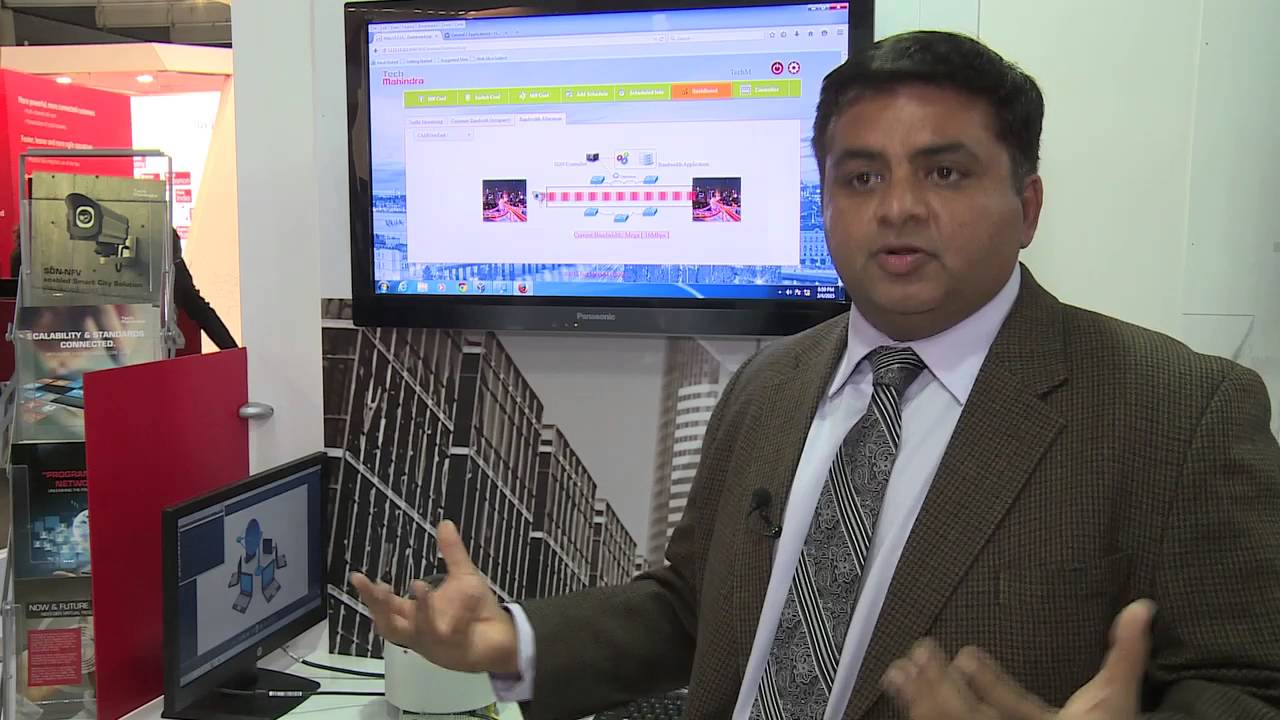 <iframe src="https://www.youtube.com/embed/NxoSGJiMJKk?modestbranding=1&rel=0" width="970" height="546" frameborder="0" scrolling="auto" allowfullscreen></iframe>
Tech Mahindra's SDN-NFV Smart City Solution
Introduction
SDN and NFV are making today's networks flexible. Tech Mahindra's SDN-NFV enabled Smart City solution leverages this flexibility to manage scenarios where prioritization of network traffic is needed.The solution transforms the network infrastructure with SDN-enabled devices. The solution deploys a centralized SDN controller that acts as the brain of the network. The solution also includes Tech Mahindra's SDN Applications that are deployed on top of the SDN controller to configure traffic flow through the network. The SDN Applications:
Re-configure flows to meet desired latency and bandwidth parameters, depending on the sender.
Ensure that the appropriate priority is assigned to critical traffic.
Monitor and re-configure the network near real-time to exploit the flexibility of SDN networks.
Additionally, using Tech Mahindra's virtualized LTE Evolved Packet Core which is deployed over OpenStack Virtualization Platform (based on NFV Standards), whenever there is a trigger from the network, the solution delivers an alert to LTE enabled mobile devices.
Related Resources
Get in touch
Preetham Keerthi Raveendra, Solution Architect SDN-NFV, Tech Mahindra
PreethamKeerthi.Raveendra@TechMahindra.com