Proof of Concept: Lean NFV Operations
Alcatel-Lucent, Intel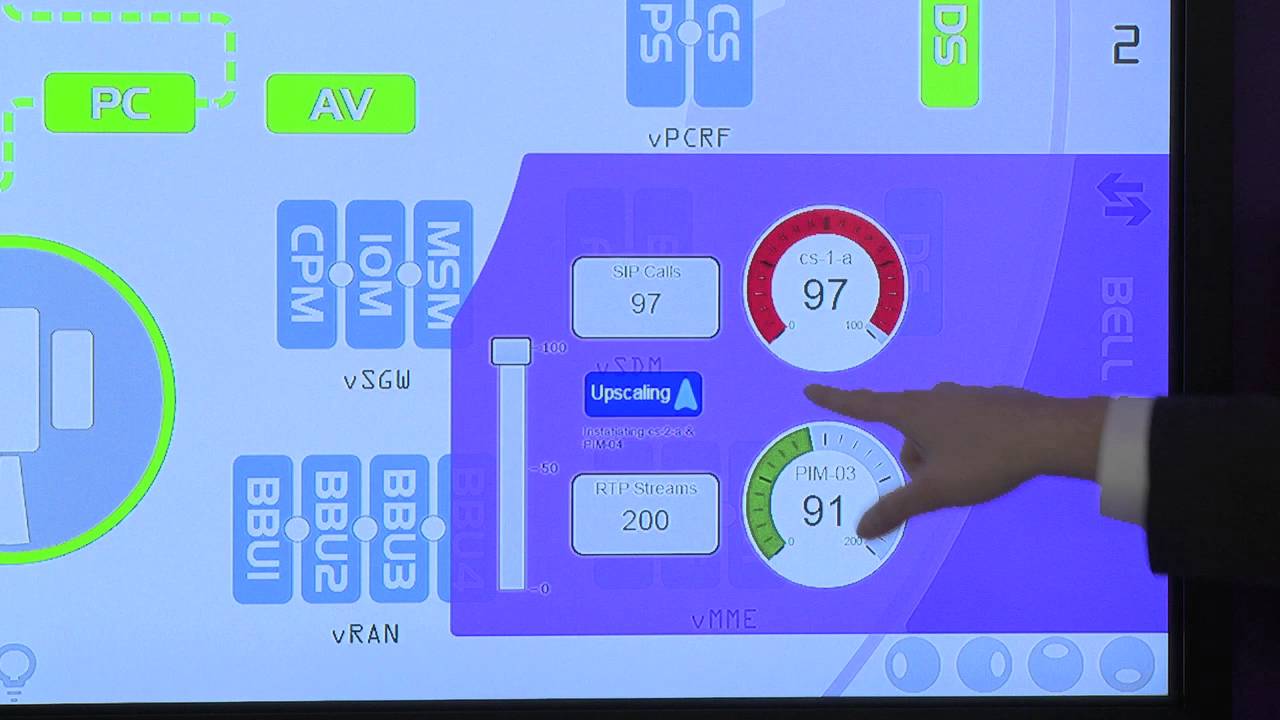 <iframe src="https://www.youtube.com/embed/ohEOTS8Tvwk?modestbranding=1&rel=0" width="970" height="546" frameborder="0" scrolling="auto" allowfullscreen></iframe>
MWC 15 Intel Alcatel Lucent demo
Lean NFV Operations
Introduction
This NFV video shows agility of service launching and lifecycle events according to Reliability, Availability, Serviceability (RAS) scenarios. It features a cloud application centered system involving sophisticated Virtual Network Functions (VNF) and integrates an Operations Support System (OSS), CloudBand NFV Management and Orchestration (MANO) as well as Software Defined Networking (SDN) in a modular and scalable approach.
In addition to Alcatel-Lucent's portfolio, represented by Motive Dynamic Operations (MDO), CloudBand Management Platform (CBMS) and CloudBand Node, Nuage Networks, Virtual Evolved Packet Core (vEPC) and Virtual IP Multimedia Subsystem (vIMS) our conversation illustrates Ecosystem examples involving third party partners and findings from Bell Labs Research.
This represents the work done in Alcatel-lucent Cloud Innovation Center (CIC) which is also the hub for the CloudBand Ecosystem program.
Related Resources
Get in touch
Phil Tilley, Marketing Director, Alcatel-Lucent
phil.tilley@alcatel-lucent.com