Unleashing the potential of 5G - in Korea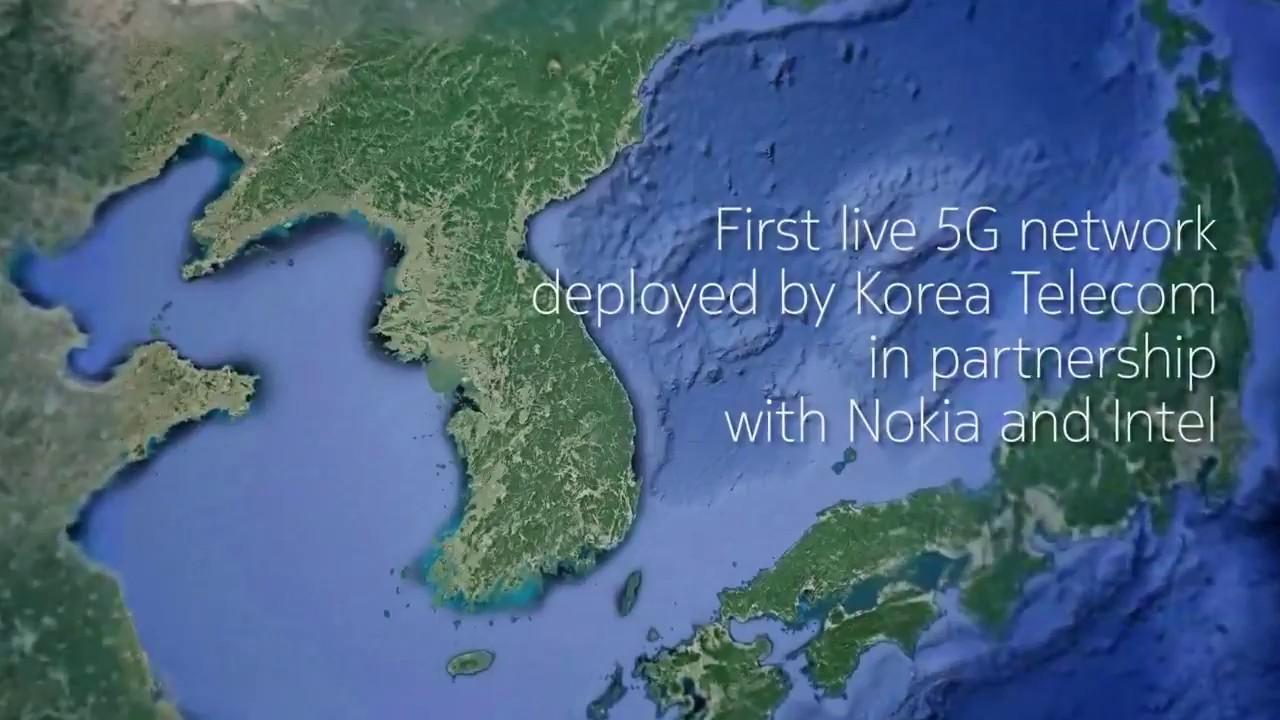 <iframe src="https://www.youtube.com/embed/MpG5ZjT1yZY?modestbranding=1&rel=0" width="970" height="546" frameborder="0" scrolling="auto" allowfullscreen></iframe>
Korea Telecom – in partnership with Nokia and Intel deployed the first large scale 5G trial network in Korea, with live demonstrations to the public in multiple locations.
Nokia delivered its 5G technology as part of KT's multivendor end-end network. Nokia's Cloud Packet Core was deployed in KT Data Centers in Seoul and Gangneung. It's cloud-native core design enables the efficient distribution of mobile gateway capacity to meet the 5G bandwidth and latency requirements.
The six trial sites connected to Gangneung are in different geographical areas throughout the country and their distance from KT's datacenter varies between 10 to 110 kilometers. At these sites Nokia Airscale Base Stations provides 5G coverage while the prototype User Equipment (UE) is provided by Intel's Mobile Trial Platform.
KT built several 'Experience Zones' to provide visitors with a first look at what 5G will deliver. Hands-on demonstrations included many types of immersive experiences developed by KT as well high speed public Wi-Fi Internet access powered by 5G.
To learn more about 5G please visit the Nokia 5G site and discover more about 5G for events.