High-performance virtual routing with Brocade's Vyatta 5400 vRouter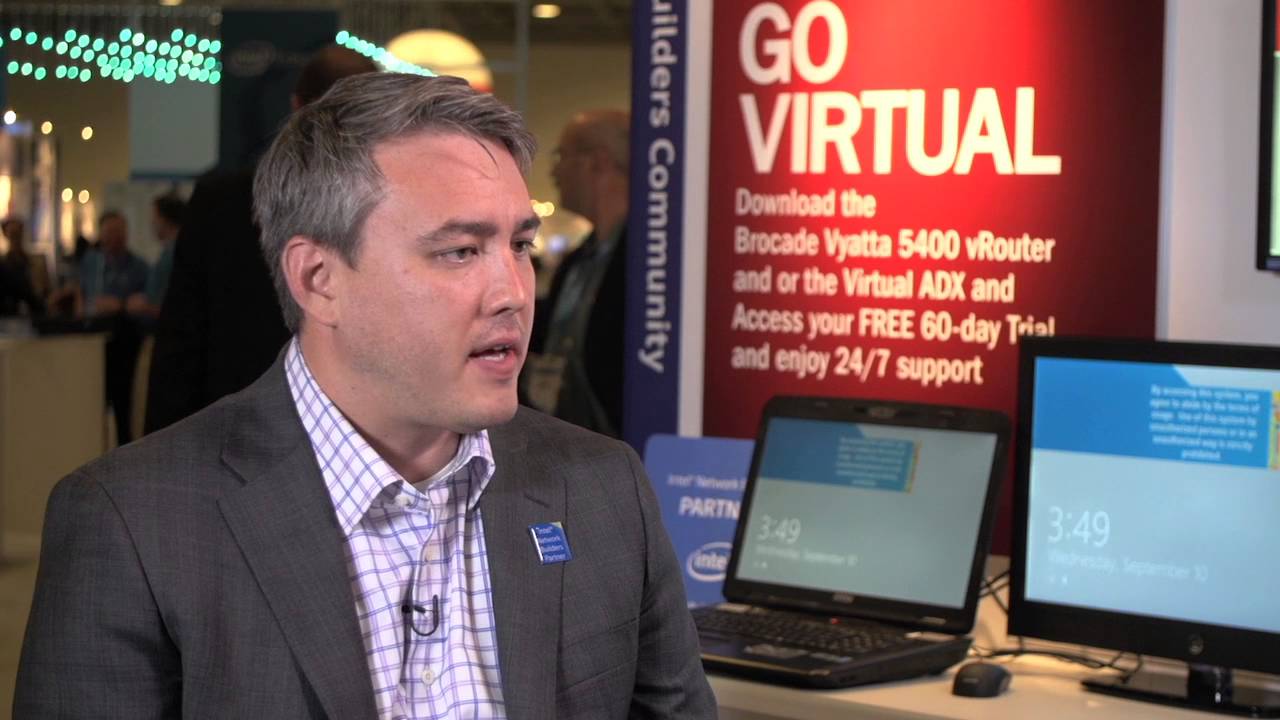 <iframe src="https://www.youtube.com/embed/i_CL4hxWLj0?modestbranding=1&rel=0" width="970" height="546" frameborder="0" scrolling="auto" allowfullscreen></iframe>
Robert McBride, Sr Product Manager, Software Networking, Brocade
Brocade offers a comprehensive suite of Network Functions Virtualization (NFV) solutions with the Brocade Vyatta vRouter and the Brocade Vyatta Virtual ADX (vADX) - helping organizations build fast, effective, and secure networks in environments where agility and automation are paramount.
TelecomTV's Martyn Warwick met with Robert McBride, Sr Product Manager, Software Networking at Brocade at IDF14. In this interview we hear about Brocade's Vyatta 5400 vRouter along with the significance of Brocade's ongoing relationship with Intel and why it's so important.
Filmed at IDF 2014, San Francisco, September 10, 2014.