Developing Multi User Massive MIMO for 5G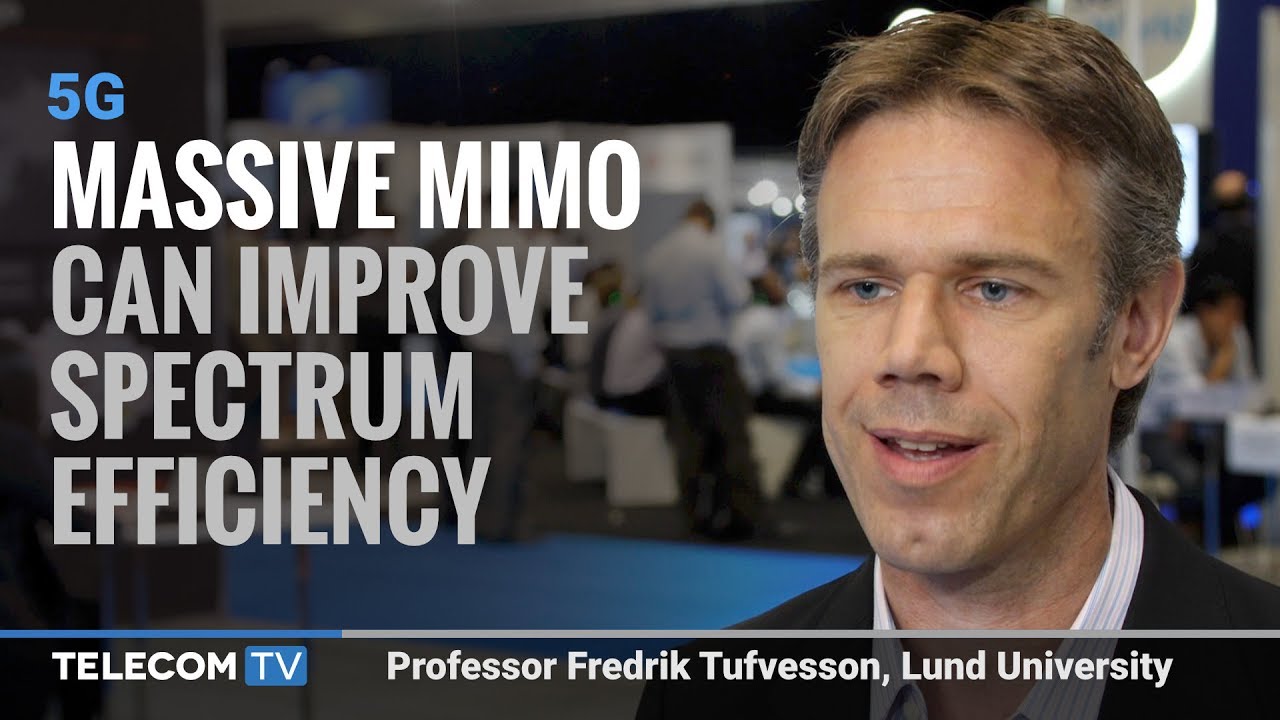 <iframe src="https://www.youtube.com/embed/mZlRRkg2NWA?modestbranding=1&rel=0" width="970" height="546" frameborder="0" scrolling="auto" allowfullscreen></iframe>
Fredrik Tufvesson, Professor of Radio Systems, Lund University
Lund University in Sweden has developed the first testbed for Multi User (MU) Massive MIMO antenna technology, in collaboration with the University of Bristol. But what is MIMO, and how has it evolved into Massive MIMO and 3D MIMO?
MIMO is used in some LTE scenarios today, as a means to improve spectrum efficiency, where typically an operator has about 4 antennas at the base station and two at the user side. But Massive MIMO takes this a step further, with up to 128 antennas at the base station, allowing operators to direct the signal to users and thereby reduce signal interference, which limits the capacity of a network. Directing signals horizontally and vertically is known as 3D MIMO, and the approach is crucial for future millimetre wave spectrum applications.
But at lower frequencies, in the sub-6GHz range, a different approach is possible. Rather than direct individual signals, a network can instead send them in all directions, using the properties of scattered signals to improve performance. This leads to the MU Massive MIMO work being conducted by the team at Lund. They are pushing this technology to test the boundaries of not only spectrum efficiency, but also mobility of users and system reliability, all of which are key factors for 5G systems.
Filmed at: 5G World, London, 14 June 2017
Produced and Filmed by: Gitte Daniels – Edited by: Gino Isaacs